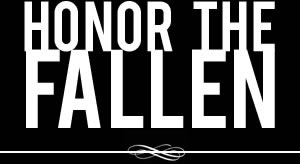 Honoring those who fought and died in Operation Enduring Freedom, Operation Iraqi Freedom and Operation New Dawn
Search Our Database
Navy Explosive Ordnance Disposal 1st Class (Diver) Joseph A. McSween
Died April 6, 2007 Serving During Operation Iraqi Freedom
---
26, of Valdosta, Ga.; assigned to Explosive Ordnance Disposal Unit 11, Naval Air Station Whidbey Island, Wash.; died April 6 from enemy action while conducting combat operations near Kirkuk, Iraq. Also killed were Chief Explosive Ordnance Disposal (Diver) Gregory J. Billiter and Explosive Ordnance Disposal 2nd Class (Diver) Curtis R. Hall.
* * * * *
Whidbey Island sailor's body returns to Nebraska
The Associated Press
YORK, Neb. — A sailor stationed at Whidbey Island who was killed in Iraq returned home April 13.
Mourners lined city streets as the body of Joseph A. McSween was taken from the airport to a funeral home in York, Neb.
The 26-year-old petty officer first class was killed April 6 near Kirkuk. He was killed with two other sailors who also were bomb specialists.
McSween, who was from Valdosta, Georgia, graduated from York College in 2003.
He met his wife, Erin, at the school. She decided that he would be buried in the town where they met. The couple has two little girls — 5-year-old Lily and 2-year-old Gwyneth.
The funeral is scheduled for April 17 at York's City Auditorium.
* * * * *
Slain Georgia sailor laid to rest in Nebraska
The Associated Press
YORK, Neb. — Hundreds of people attended funeral services April 17 for a slain Georgia sailor who attended York College and considered the Nebraska town home.
Navy Petty Officer 1st Class Joseph Adam McSween, 26, of Valdosta, Ga., died April 6 near Kirkuk in northern Iraq when a rocket hit his vehicle, the Pentagon said.
More than 250 flags lined Sixth Street in York for a processional to the city auditorium Tuesday morning, and to Greenwood Cemetery, where McSween was buried.
Randy Leppell, the leading petty officer of Adam's team in Iraq, spoke at the funeral. He said he flew into town with the casket and saw all the flags lining the streets for Adam, businesses shut down and hundreds of people turned out for a funeral of a man many didn't know.
"One thing I remember about Adam, one story he told was that he called back to some crazy little town called York, Nebraska, I'd never heard of, and he told me he hadn't been to the school for a while," Leppell said. "But the admissions officer still remembered his name. ... He couldn't believe it. I couldn't believe it. I think it speaks volumes for the people of York."
National Guard members erected an avenue of flags usually saved for Memorial Day weekend and gave out hundreds of smaller flags to bystanders.
The York College Choir sang at the funeral, and classes at the college were canceled so students could attend the funeral.
McSween graduated from York College in 2001. He was assigned to Explosive Ordnance Disposal Unit 11, based at Whidbey Island, Wash. Also killed in the attack were Chief Petty Officer Gregory J. Billiter, 36, of Villa Hills, Ky., and Petty Officer 2nd Class Curtis R. Hall, 24, of Burley, Idaho, the Defense Department said. The three were specialists in identifying explosive materials and disarming them.
McSween attended Valdosta High School and graduated from Georgia Christian. He attended York College on a track scholarship.
He is survived by his wife, Erin, whom he met at York College, and daughters Lily, 5, and Gwyneth, 2, of Oak Harbor, Wash.
The son of Bob and Florence McSween, he had two brothers, Robert and Kyle, and a sister, Angela.
"To Erin, Lilly, Gwyneth ... the people of York, his friends and family, I apologize for not bringing Adam back alive," Leppell said. "I'll never forgive myself for it."
"But I know Adam would have forgiven me. And that's pretty much the only thing that's getting me through today."