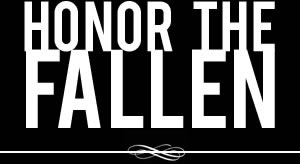 Honoring those who fought and died in Operation Enduring Freedom, Operation Iraqi Freedom and Operation New Dawn
Search Our Database
Navy Explosive Ordnance Disposal 2nd Class (Diver) Curtis R. Hall
Died April 6, 2007 Serving During Operation Iraqi Freedom
---
24, of Burley, Idaho.; assigned to Explosive Ordnance Disposal Unit 11, Naval Air Station Whidbey Island, Wash.; died April 6 from enemy action while conducting combat operations near Kirkuk, Iraq. Also killed were Chief Explosive Ordnance Disposal (Diver) Gregory J. Billiter and Explosive Ordnance Disposal 1st Class (Diver) Joseph A. McSween.
* * * * *
Idaho family deals with sailor's loss in Iraq
The Associated Press
TWIN FALLS, Idaho — Petty Officer 2nd Class Curtis Ralph Hall, 24, called from Iraq on April 5 to wish his mother in southern Idaho a happy birthday.
On April 6, Pam Hall and her adult daughter passed two military men driving the other direction, and turned around to see where they were going.
"They turned down her street," Pam Hall's friend, Amber Lynch, told The Times-News. "They pulled in her driveway. She was praying that they weren't going to her house."
But they did go to her house to report that her son had died earlier that day. The Department of Defense said Hall, of Burley, died in enemy action while conducting combat operations near Kirkuk.
He was one of three members of a bomb-disposal unit based at Naval Air Station Whidbey Island, Wash., that were killed in an attack on their convoy.
"It hurts deeper than anybody will ever know," Hall told The Times-News.
Her son's second tour would have ended in July. A funeral is planned for this weekend.
"Was I going to stop him from doing what he wanted to do? No," Hall said. "And yet I know because of my faith that I will see him again."
Curtis Hall grew to be 6-foot-7 and played high school basketball. At age 14, he and an older brother received the Boy Scout's Honor Medal for unusual heroism and skill in rescuing their father after he was knocked unconscious during a rafting trip on central Idaho's Salmon River.
Curtis and Randy Hall, then 16, were featured in Boys' Life, the Boy Scouts of America's official magazine. A year later, Curtis Hall became an Eagle Scout.
Curtis Hall's sister, Brenda Thibeault, 37, said her brother "was like a ray of sunshine."
"He loved to tease and play, but knew where the line was," she told The Herald newspaper in Everett, Wash. "He always knew how just to have fun."
She said that on the last call home, Curtis Hall joked about the food.
"He was content. He was happy. He was where he wanted to be," said Thibeault. "And [Pam] got to tell him how proud she was."
Randy Hall also served in Iraq. He was slightly wounded in 2003 in an attack on his Humvee. Another sailor beside him was killed, The Herald reported. Randy Hall is now attending college in Montana.
The family called Curtis Hall a hero.
"But, you know, I have more than one hero," said Pam Hall, a special education teacher. "Randy's a hero. He went into the Navy, too. Robert's a hero because he's standing on two feet and four months ago he couldn't. Brenda's a hero: She's my daughter. She's my strength. I look at all my children as heroes."
Robert Hall, the oldest son, recently had a stroke and is recovering. Another brother, Michael Hall, died in his sleep at age 30 three years ago.
"The whole thing just sucks," said Robert Hall. "But what we make of it is entirely up to us."