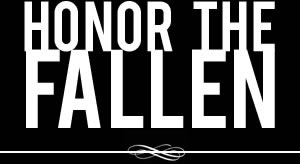 Honoring those who fought and died in Operation Enduring Freedom, Operation Iraqi Freedom and Operation New Dawn
Search Our Database
Navy Gunner's Mate 2nd Class (SEAL) Danny P. Dietz
Died June 28, 2005 Serving During Operation Enduring Freedom
---
25, of Littleton, Colo.; assigned to SEAL Delivery Vehicle Team 2, Virginia Beach, Va.; killed June 28 while conducting counter-terrorism operations in Kunar province, Afghanistan. Coalition forces located his remains while conducting a combat search-and-rescue operation July 4 in Kunar province.
---
Navy SEAL from Colorado dies in Afghanistan
Associated Press
LITTLETON, Colo. — One of two commandos found dead in Afghanistan after disappearing last month grew up in Littleton and probably would not have wanted to die in any other way than trying to protect his country, his wife said.
The body of Petty Officer 2nd Class Danny P. Dietz, a SEAL who joined the Navy three months after graduating from Heritage High School in 1999, was recovered Monday, the military said Wednesday.
The body of Lt. Michael P. Murphy, 29, of Patchogue, N.Y., also was recovered Monday in Kunar province, where the men were conducting counterterrorism operations, the Navy said.
Dietz, 25, was assigned to SEAL Delivery Vehicle Team Two, based at Virginia Beach, Va. Murphy was assigned to SEAL Delivery Vehicle Team One, based at Pearl Harbor, Hawaii.
They were part of a four-member team that disappeared on June 28. A transport helicopter sent to rescue the four was shot down the day the team disappeared, killing all 16 U.S. servicemen aboard. It was the deadliest attack against the U.S. in Afghanistan and the largest loss of life ever for the elite force.
One member of the team was rescued but the fourth was still missing Thursday.
Dietz's wife, Maria L. Dietz, said in a statement that he "was not just my husband, but he was my other half, my friend, my role model and my hero."
Recalling when her husband deployed in April, she wrote, "The same day he left for Afghanistan, as tears rolled down my cheeks, he told me with sparkles in his eyes, 'All the training I have (undergone) for years is going to pay off with this trip, and I am going to do something special for this country and for my team."'
Heritage teachers remembered Dietz visiting in full uniform after becoming a SEAL, said Diane Leiker, a school spokeswoman. He played football his senior year and spent time lifting weights and swimming because he realized strength and swimming would be important in realizing his goal of joining the Navy and becoming a SEAL, she said.
Outside Dietz's parents' home in Littleton - where a yellow ribbon was wrapped around a tree — neighbors signed a card of condolence.
"God bless you and help you in this difficult time," one person wrote on the white card. "We are sorry. Words can't express," read another.
---
Fallen SEALs receive Navy Cross
By Philip Creed
Staff writer
Navy Secretary Donald Winter presented the widows of Sonar Technician 2nd Class (SEAL) Matthew G. Axelson and Gunner's Mate 2nd Class (SEAL) Matthew Danny Dietz with their husbands' Navy Crosses on Wednesday evening at the U.S. Navy Memorial in Washington, D.C.
The ceremony, held next to the "Lone Sailor" statue, honored the sacrifice Axelson and Dietz made June 28, 2005, when they died in the mountains of Afghanistan during a mission to "capture or kill" a high-level militia leader. Despite being mortally wounded during a firefight after the group of four SEALs was spotted, the two continued to fight, killing numerous enemy fighters and allowing one of the their teammates on the ground to escape the swarming, numerically superior force.
During his speech, Winter invoked the fifth anniversary of the Sept. 11 attacks and the importance of special operations troops like Dietz and Axelson in the current war.
"They were precision weapons that are defeating a ruthless enemy," Winter said.
The outdoor ceremony was attended by the SEALs' families, friends and fellow sailors, including a contingent from Dietz's SEAL Delivery Vehicle Team 2, and Rear Adm. Joseph Maguire, Commander, Naval Special Warfare Command.
Chief of Naval Operations Mike Mullen and members of Congress also attended.
Former teammates of each SEAL spoke of their lives and stressed their character.
Gunner's Mate 1st Dave Albritton emotionally remembered Axelson, a member of SEAL Vehicle Delivery Team 1, as a quiet man who led by example, loved to play golf and showed quickly at SEAL training that he was a cut above.
"No matter how hard I worked at something, he was better," Albritton said, adding that Axelson was a person who could handle adversity with a typical coolness. "Very rarely would you see him upset."
Lt. Brad Geary gave Dietz's tribute, describing the petty officer as a doting husband to wife Patsy and a man as selfless in life as he was in death. After qualifying for a coveted spot in sniper school, Dietz chose instead to go to the less glamorous communications school because of a greater need.
"Danny was a man of integrity. He was a loyal guy," Geary said. "He treated all as equals. He was humble; he did not have an ego."
Dietz and Axelson are the fourth and fifth SEALs to be awarded the Navy Cross since 2001. The SEAL saved by their actions, who is still on active duty and has not been identified by the Navy, received the award in July in a private ceremony, according to the Navy.
The awards are the first publicized from the deadly incident in the mountains, in which a helicopter carrying eight SEALs and eight Army special operations troops shot down while attempting to come to the aid of the group on the ground. It was the deadliest day in the history of the SEALs, and the worst loss of life in one day for Navy special operations fighters since World War II.
Lt. Michael Murphy of Delivery Vehicle Team 1, the fourth member of the ill-fated team, was also killed in action.
"These were my men," said Maguire. "These were our men."
The two other unnamed SEALs have been awarded the Navy Cross for actions earlier in the conflict in Afghanistan.
Hospitalman Luis Fonseca Jr. is the only other sailor to receive a Navy Cross since the wars in Afghanistan and Iraq began, earning the honor during the initial invasion of Iraq in 2003.
Video: Watch part of the ceremony at the U.S. Navy Memorial in Washington, DC.