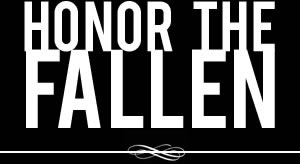 Honoring those who fought and died in Operation Enduring Freedom, Operation Iraqi Freedom and Operation New Dawn
Search Our Database
Navy Hospital Corpsman 3rd Class Christopher W. Thompson
Died October 21, 2005 Serving During Operation Iraqi Freedom
---
25, of N. Wilkesboro, N.C.; assigned to Echo Company, 2nd Battalion, 2nd Marines, 8th Regimental Combat Team, 2nd Marine Division, Fleet Marine Forces Atlantic, based in Camp Lejeune, N.C.; killed Oct. 21 by an improvised explosive device while conducting combat operations in Anbar province, Iraq.
---
Wilkes County sailor killed in Iraq
Associated Press
WINSTON-SALEM, N.C. — A Wilkes County sailor who was assigned to the Marines has died in Iraq in a roadside bomb attack, his parents said.
Hospitalman 3rd Class Chris Thompson and another member of the 2nd Marine Division, 2nd Marine Expeditionary Force (Forward) were killed Friday in the bombing near Amiriyah, 25 miles west of Baghdad. Thompson, 25, was riding in the left rear seat of an armored vehicle when an improvised explosive device was set off, his parents, Larry and Geraldine Thompson, said.
They received the news Friday evening.
Thompson's executive officer said he was proud to go to war with Thompson, his brother, David Thompson said.
"He knew if something happened, he'd take care of them," David Thompson said. "If things were worst, he'd be the first one to step up."
David Thompson also is a Navy hospital corpsman assigned to the Marines.
When Thompson came home from his first combat tour, he was asked how he could manage to insert an IV in someone's arm on a battlefield while bullets were crackling by and bombs were exploding.
"He said, 'All I can tell you is I haven't missed yet. When you've got somebody dying, you've got to do what you can do,"' Larry Thompson said.
During his first tour from March 2004 to October 2004, Thompson helped four Marines who were hurt when a bomb exploded beside the Humvee in front of his. A fifth Marine, his best friend, died in his arms.
At home, he talked to his father about still seeing the faces of those who had died.
Larry Thompson, an Army veteran, said he still sees the faces of those who died when he was in Vietnam.
"I don't want to forget them," he says he told his son. "I want to remember them and honor them.... You do the best you can and come home. That's all you can do."
Thompson joined the Navy when he was 21. He finished basic training three days after the Sept. 11 terrorist attacks and was sent to the amphibious transport dock Austin.
Eighteen months later, he started corpsman training.
Thompson's mother, Geraldine, remembered Thompson as a funny boy. As a teenager, he would sneak her convertible out to take his friends for a ride, she said. She never told him she knew.
He played football and baseball at North Wilkes High School.
Thompson hoped to study at Coastal Carolina University in Conway, S.C. when his military duty ended. He wanted to become a coach and teacher.