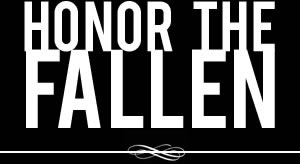 Honoring those who fought and died in Operation Enduring Freedom, Operation Iraqi Freedom and Operation New Dawn
Search Our Database
Navy Hospital Corpsman 3rd Class Jeffery L. Wiener
Died May 7, 2005 Serving During Operation Iraqi Freedom
---
32, of Louisville, Ky.; assigned to II Marine Expeditionary Force; died May 7 in a combat-related incident in support of Operation Iraqi Freedom.
---
Former Louisville EMT killed in Iraq firefight
By Brett Barrouquere
Associated Press
LOUISVILLE, Ky. — When Jeffery Wiener first joined Jefferson County EMS after living and working in New York, he brought a hard-charging attitude to the job.
So it came as no surprise to co-workers when Wiener joined the Naval Reserve in 2002, then took special training to become a Navy corpsman attached to a Marine unit.
"He was always real gung-ho, straight forward, no beating around the bush," said his partner of 18 months, Louisville Metro paramedic John Cooney. "That was his demeanor."
Wiener, a petty officer third class assigned to II Marine Expeditionary Force, joined the service after the Sept. 11, 2001 attacks. He was shot Saturday by insurgents during a firefight after a suicide bombing near a hospital in western Iraq, military officials said Wednesday.
Insurgents used a civilian hospital to stage the attack, which started with a suicide bomb in a vehicle exploding about 30 feet from a patient ward, the Marines said in a statement. That explosion killed three Marines and started a fire at the hospital, the Marines said.
A firefight that lasted about four hours ensued, and Wiener was killed during it, said 1st Lt. Pamela Marshall, a spokeswoman for the Marines.
Wiener's family, most of whom live near Long Island, N.Y., declined Wednesday to speak publicly, said Navy Petty Officer Chris Zendan, a spokesman for the Navy in Connecticut.
Wiener, 32, worked as an emergency medical technician in Jefferson County from 2000 until he joined the military in 2002.
Wiener's former EMS supervisor, Capt. Keith Vincent, described him as "a hard charger" who needed little supervision and got along well with his co-workers.
"Jeff was one of the ones you didn't worry about," Vincent said. "Jeffery wanted to do a specific job and do it better than anyone who ever had done it."
Wiener loved paramedic work and helping people, which also helped push him into the military, Cooney and Vincent said.
"The Iraqi people lost a valuable asset," Vincent said.
Navy corpsmen attached to Marine units undergo specialized training to handle emergency medical procedures near the front lines of fighting, said Vincent, a naval reservist for eight years.
Wiener sought out the specialized training for a Navy corpsman so he could help more people and go where medical personnel were needed, Cooney said.
"He held up a flag to get deployed," Cooney said.
News of Wiener's death reached paramedics in Louisville on Sunday and Monday, sending a chill through the office.
"It hit real hard," Cooney said. "It's been some long nights, it's been some rough nights."
Louisville EMS is sending an honor guard to Wiener's funeral and to offer assistance to his parents, wife and two young children, Vincent said.
"This is rough," he said. "We'll be there to help the family if we can."