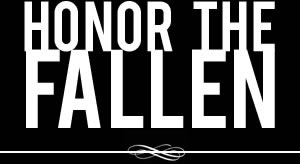 Honoring those who fought and died in Operation Enduring Freedom, Operation Iraqi Freedom and Operation New Dawn
Search Our Database
Navy Hospital Corpsman 3rd Class John D. House
Died January 26, 2005 Serving During Operation Iraqi Freedom
---
28, of Ventura, Calif.; assigned to Naval Medical Clinic Hawaii, Marine Corps Units Detachment, Pearl Harbor; killed Jan. 26 in a helicopter crash near Rutbah, Iraq. Thirty Marines were also killed.
---
Navy medic killed in Iraq wanted to protect comrades
Associated Press
SIMI VALLEY, Calif. — Petty Officer 3rd Class John Daniel House was in Iraq when his son was born on Christmas Eve, but he was able to hear little James' first cries of life over a satellite phone. A few days later, a video hookup allowed House to see him.
But the 28-year-old Navy medic never got to meet his son face-to-face. He was killed, along with 30 Marines, in a helicopter crash Wednesday near the Iraqi town of Rutbah, about 220 miles from Baghdad.
House, who was stationed at Pearl Harbor, Hawaii, was scheduled to return to the United States next month. He was originally scheduled to return in July, his family said, but remained in Iraq because of a shortage of medics.
In a letter to his family he had written of bonding with his military comrades and of worrying constantly about them, said his mother, Susan House of Simi Valley.
"I know all of them ... even in the dark, by their mannerisms," he wrote home. "I don't know how I am going to deal with losing any of them. It is my job to take care of them and keep them safe."
House, who was on his second mission to Iraq, married his wife, Melanie, in September 2001.
The 1994 graduate of Moorpark High School had enlisted in the Navy in 1998 for the education benefits, his mother said Thursday. He planned to leave the military when his enlistment was up next year, his mother said, so he could spend more time with his wife and son.
---
Sailor killed in CH-53 crash remembered
PEARL HARBOR, Hawaii — A Pearl Harbor sailor who was killed in a Marine helicopter crash in Iraq last week became a medic because he wanted to help people, his father told mourners at a memorial service on Thursday.
Larry House, of Simi Valley, Calif., said he recently met a Marine at another service who told him that his son had taken care of him and stayed with him after he was wounded during action in Fallujah.
"Doc House took care of me," the Marine told him.
Hospital Corpsman John Daniel House, 28, and 30 Marines were killed Jan. 26 when their helicopter crashed in a sandstorm in western Iraq. House and 26 of the Marines were based in Hawaii.
House was attached to Company C, 1st Battalion, 3rd Marine Regiment, which is based at the Marine Corps Base Hawaii at Kaneohe Bay. He deployed to Iraq in August and was scheduled to return to Hawaii in a few weeks.
Elizabeth House told the 500 people crowded into the Pearl Harbor Memorial Chapel, many of them Navy personnel in uniform, that her brother had a strong love for his family.
"He was my guardian angel. I couldn't ask for a better big brother," she said, referring to him as Johnny. "My parents made me, the Navy made me a man, and Melanie made me whole," she quoted her brother saying.
House's wife, Melanie, in a statement read to reporters before the service by her father-in-law, said her husband was committed to the Navy.
"John also was a wonderful husband and I know he loved our son," she said. "Although the two never had a chance to meet, I know John will be with him every day of his life."
Melanie House gave birth on Christmas Eve. House's brother, James, carried the infant into the service, and his mother held him during part of the service before he was taken out of the chapel.
Attending the service, in addition to House's family, were ranking Navy and Marine Corps officials. Also attending was the wife of Marine Lance Cpl. Joseph B. Spence, of Scotts Valley, Calif., one of the Hawaii-based Marines killed in the crash.
A Marine chaplain earlier said that Melanie House and the young widows of three of the Marines have spent time together since the crash, including prayer meetings.
Despite the image House may have projected with his many tattoos and shaved head, he was a caring and dedicated corpsman, said Capt. Charlie Barker, commander of the Naval Health Clinic Hawaii, to which House was assigned.
"He exemplified honor, courage and duty," Barker said.
Barker and House's father and sister also remembered him as someone who loved his guitar and country music. His sister noted that her baby nephew is named James Cash House in tribute to country singer Johnny Cash, a favorite of her brother.
A maile lei-draped Navy portrait of House placed on a table at the front of the chapel was surrounded by his sailor cap, field cap and spit-shined shoes, and was flanked by tall candles. Nearby was a wreath of red, white and blue flowers from the Navy clinic.
The service included the signing of the Navy Hymn, a traditional tolling of a ship bell, and the playing of 'Taps'. Photos of House's life were shown on a large television screen at the front of the chapel.
House will be buried at a later date in Simi Valley, family members said.
— Associated Press