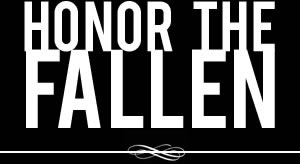 Honoring those who fought and died in Operation Enduring Freedom, Operation Iraqi Freedom and Operation New Dawn
Search Our Database
Navy Hospital Corpsman 3rd Class Julian Woods
Died November 10, 2004 Serving During Operation Iraqi Freedom
---
22, of Jacksonville, Fla.; assigned to 3rd Marine Division Detachment, Marine Corps Base Hawaii, Kaneohe Bay, Hawaii; killed Nov. 10 by hostile fire in Fallujah, Iraq.
---
Florida sailor killed in Iraq
Associated Press
HOMESTEAD, Fla. — A sailor from Jacksonville has been killed in action in Iraq.
The family of Hospital Corpsman 3rd Class Julian Woods, 22, who was attached to a Marine unit, was told early Thursday that he was killed Wednesday in Fallujah in an assault on insurgents.
Woods, 22, was a star football player at Ed White High School in Jacksonville. He joined the Navy soon after graduation in 2000.
"He was a joy," Woods' mother, Carolyn, tears streaming down her cheeks, told WTLV-TV. "They took my child, but I'm proud."
Woods was in the fourth year of a six-year enlistment. He had a 3-year-old daughter, Israel, who is with her mother, also in the Navy, based in Virginia.
Carolyn Woods said she wasn't told how her son died. But she said that when he joined the Navy, they both understood the risks and that it wouldn't always be a peaceful job.
"I gave him my blessing when he joined," Woods said. "He died for his country and other people."