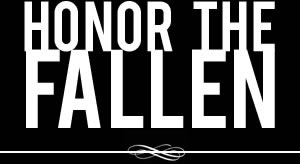 Honoring those who fought and died in Operation Enduring Freedom, Operation Iraqi Freedom and Operation New Dawn
Search Our Database
Navy Hospital Corpsman 3rd Class Lee Hamilton Deal
Died May 17, 2006 Serving During Operation Iraqi Freedom
---
23, of West Monroe, La.; assigned to 2nd Marine Division Fleet, Marine Force Atlantic, Camp Lejeune, N.C.; operationally assigned to the Regimental Combat Team-5, I Marine Expeditionary Force (Forward); killed May 17 as a result of enemy action at Abu Ghraib, Iraq.
---
Fallen 'doc' honored in Iraq
Marines of 2nd Reconnaissance Battalion, Regimental Combat Team 5 paused to honor Hospital Corpsman 3rd Class Lee Hamilton Deal at Camp Fallujah's Chapel of Hope on May 28.
Deal, 23, was killed in action in Iraq on May 17.
"Our corpsmen are special to us Marines, and in every sense of the word, they are fellow Marines," said Lt Col. James N. Bright, commanding officer of 2nd Reconnaissance Battalion.
Bright explained that Deal died "fearlessly clearing a suspected insurgent stronghold with his fellow Marines, willingly sacrificing his own safety to the benefit of his fellow Marines and to the successful accomplishment of the mission."
Deal was described by 1st Lt. Craig Q. Reese, his platoon commander, as an outspoken, energetic, funny, caring young man who once performed first aid on a cow because that was part of what Deal saw as his responsibility.
"Every platoon needs that funny, outspoken guy," said Cpl. Thomas N. Steshko. "We had 'Doc' Lee Deal. He always put everything into perspective and broke the ice when tensions were high.
"He was a good man, a good operator and an excellent friend," said Steshko. "Just this past weekend, my father went down to Louisiana to attend his funeral. He told me earlier today that on the procession from the church to the cemetery he counted 200-plus vehicles at Deal's funeral just to tell you the type of person he was."
A rifle, helmet, boots and identification tags were placed next to a portrait of Deal in the chapel. "Amazing Grace" was played on the bagpipes, followed by "Taps." After the strains of the bugler fell silent, Marines and sailors stepped up to Deal's memorial to share private moments and final prayers.
— Staff and wire reports