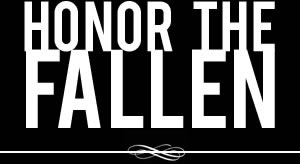 Honoring those who fought and died in Operation Enduring Freedom, Operation Iraqi Freedom and Operation New Dawn
Search Our Database
Navy Hospital Corpsman 3rd Class Manuel A. Ruiz
Died February 7, 2007 Serving During Operation Iraqi Freedom
---
21, of Federalsburg, Md.; assigned to 2nd Medical Battalion, 2nd Marine Logistics Group, II Marine Expeditionary Force, Camp Lejeune, N.C.; died Feb. 7 in a helicopter crash in Anbar province, Iraq. Also killed were Hospital Corpsman 1st Class (Petty Officer 1st Class) Gilbert Minjares Jr., Marine Capt. Jennifer J. Harris, Marine 1st Lt. Jared M. Landaker, Marine Sgt. Travis D. Pfister, Marine Cpl. Thomas E. Saba and Marine Sgt. James R. Tijerina.
---
Eastern Shore man killed in Iraq helicopter crash
The Associated Press
FEDERALSBURG, Md. — A sailor from the Eastern Shore was one of seven people killed when a U.S. Marine transport helicopter crashed in Iraq, his mother said Feb. 8.
Manuel Ruiz, 21, of Federalsburg, was a Navy paramedic assigned to Camp Lejeune, N.C.
His mother, Lisa Ruiz, described him as a "very outgoing" man who loved running. He attended Colonel Richardson High School in Federalsburg, joined the Navy three years ago and was just two weeks into his second tour in Iraq, she said.
"I spoke with him last week," she said. "He was saying how much he loved his job, what he was doing."
At Ruiz's former high school, the news of his death was met with an immediate, stricken silence when it was announced over the school intercom the morning of Feb. 8. Many students at the small Eastern Shore school enter the service after they graduate and several others have friends and relatives who are shipping out to Iraq, school officials said.
"He was just a wonderful young man who was excited when he graduated to be going to serve his country," said Christine Handy-Collins, the school's principal.
Ruiz, who graduated in 2003, had been back to the school several times in his dress whites on recruiting tours, said Marjorie Scott, his former art teacher.
"The kids really respected him," she said.
But she remembered the young man they called "Manny" most for his talent as an artist.
"When Manny would pick up a pencil and he would draw, there was so much feeling, so much emotion, so much power in his drawing — he could make a pencil and paper sing," Scott said.
He planned to continue his studies at the Art Institute of Washington after the service, Scott said. And on a visit last spring, he showed her photos of a mural he was painting on his barracks wall in Iraq.
"So you see, he carried his talent not just through school but in the service," she said.
The military reported the helicopter crashed Feb. 7 in Al Anbar province about 20 miles northwest of Baghdad. It was the sixth American aircraft reported lost in Iraq in just over two weeks.
A military statement did not give a cause for the crash, but a senior U.S. defense official in Washington said the CH-46 Sea Knight did not appear to have been hit by hostile fire.
An Iraqi air force officer, however, said the chopper was downed by an anti-aircraft missile. A Sunni group linked to al-Qaida claimed in a Web statement that it was responsible.
Names of the victims were not released, but military officials said they included five Marines and two sailors.