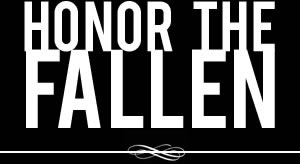 Honoring those who fought and died in Operation Enduring Freedom, Operation Iraqi Freedom and Operation New Dawn
Search Our Database
Navy Hospital Corpsman 3rd Class Travis L. Youngblood
Died July 21, 2005 Serving During Operation Iraqi Freedom
---
26, of Surrency, Ga.; assigned to Naval Hospital Great Lakes, Great Lakes, Ill.; deployed with II Marine Expeditionary Force (Forward); died July 21 of wounds sustained July 15 from an improvised explosive device during combat operations in Hit, Iraq.
---
Georgia sailor dies from Iraq attack
Associated Press
ATLANTA — Elmer "Mo" Youngblood wasn't sure why his sailor son wanted to leave relatively safe duty aboard a ship to be a combat medic in Iraq.
"For some reason or another, he wanted to be a corpsman," Youngblood said of his son, Petty Officer 3rd Class Travis Levy Youngblood.
Travis Youngblood, 26, died Thursday in a military hospital from shrapnel wounds.
He was a medic with a Marine unit in the Iraqi town of Hit when an "improvised explosive device" sent shrapnel into his legs and throat on July 15, according to the Department of Defense.
"I was tickled to death with him being in the Navy," Elmer Youngblood, a former Navy man, said from his home in Surrency, in southeast Georgia. "I wasn't too happy when he basically volunteered to go over there, but it was his choice."
Travis Youngblood grew up mostly in Virginia. He attended Appling County High School after his father moved there in the 1990s. Surrency is listed as his hometown on his Navy enlistment papers and he and his father enjoyed fishing and hunting together there.
His wife, Laura, also served in the Navy. She left the service and lives in Long Beach, N.Y.
The couple has a four-year-old son, Hunter Youngblood, and Laura Youngblood is pregnant with the couple's second child.
Travis Youngblood served with Regimental Combat Team 2, 2nd Marine Division, 2nd Marine Expeditionary Force (Forward), when he was wounded.