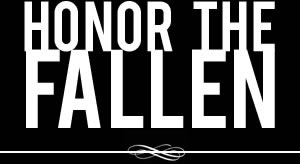 Honoring those who fought and died in Operation Enduring Freedom, Operation Iraqi Freedom and Operation New Dawn
Search Our Database
Navy Hull Maintenance Technician 2nd Class Jason B. Dwelley
Died April 30, 2004 Serving During Operation Iraqi Freedom
---
31, of Apopka, Fla.; assigned to Naval Mobile Construction Battalion 14, based in Jacksonville, Fla.; killed April 30 when his military vehicle hit an improvised explosive device while traveling in a convoy in Anbar province, Iraq.
---
Petty Officer 2nd Class Jason Bosley Dwelley, 31, who was killed after an explosive hit the vehicle in which he was riding in Al-Anbar province, Iraq, was buried in Dixie County, Fla.
Outside Rock Sink Baptist Church in Old Town, family, friends and military personnel honored Dwelley and said their goodbyes to the man who spent nine and a half years of his life in the Navy.
According to Dara Delaney, her brother had served six years of active duty in the Navy, but recently re-enlisted in the Naval Reserve because he was working toward a civil engineering degree at the University of Central Florida and was looking for financial assistance.
"He knew there was a chance he might go to Iraq," Delaney said.
Dwelley originally worked as a welder and hull technician, later becoming a steelworker in the Seabees of the Navy.
-- Associated Press