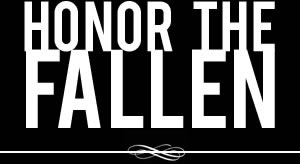 Honoring those who fought and died in Operation Enduring Freedom, Operation Iraqi Freedom and Operation New Dawn
Search Our Database
Navy Lt. Cmdr. Erik S. Kristensen
Died June 28, 2005 Serving During Operation Enduring Freedom
---
33, of San Diego; assigned to SEAL Team 10, Virginia Beach, Va.; killed June 28 when an MH-47 Chinook helicopter crashed while ferrying personnel to a battle against militants in eastern Afghanistan.
---
Navy SEAL from San Diego killed in Afghanistan
Associated Press
VIRGINIA BEACH, Va. — Lt. Cmdr. Erik Kristensen enjoyed reading poetry and spending time at the beach in a pair of Birkenstocks sandals.
Though the 33-year-old Navy SEAL was well over 6 feet tall, his mother called him a "big puppy."
"He was a very, very laid back young man," said Suzanne "Sam" Kristensen.
Kristensen, of San Diego, was among 16 troops killed June 28 in Afghanistan's Kunar province when their transport helicopter was shot down while attempting to rescue missing SEALs.
One missing SEAL was later rescued, two have been found dead and the fate of a fourth was unknown.
Kristensen, a gifted writer and quick learner, graduated with honors from the Naval Academy in 1997. He was a member of SEAL Team Ten based in Virginia Beach.
He joined the Navy in the footsteps of his father, retired Rear Adm. Edward K. Kristensen.
Kristensen's mother said her son loved reading Shakespeare and Melville. He lived blocks from the ocean in Virginia Beach and enjoyed being on the water.
Kristensen, who spoke French, was selected as an Olmsted Foundation Scholar to study in Paris next year at the Institute of Political Studies. The program allows a few service members to study abroad for two years.
His mother said he rarely spoke about his deployments.
"Boys are boys," she said. "SEALs are SEALs."
California Gov. Arnold Schwarzenegger on Tuesday issued a statement of condolence to Kristensen's family and friends. Flags at the state Capitol will be flown at half-staff in his memory.
"Erik's service is an example to all Americans of the selfless sacrifice of a patriotic hero," Schwarzenegger said.
Kristensen, who was single, will be buried in his Birkenstocks, his mother said.