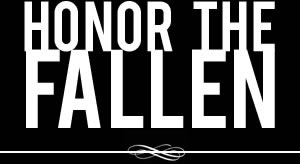 Honoring those who fought and died in Operation Enduring Freedom, Operation Iraqi Freedom and Operation New Dawn
Search Our Database
Navy Lt. Kylan A. Jones-Huffman
Died August 21, 2003 Serving During Operation Iraqi Freedom
---
31, of Aptos, Calif.; on temporary duty with the I Marine Expeditionary Force; killed Aug. 21 in Hillah, Iraq, by an unidentified gunman.
---
A gifted officer's life ends with a bullet in Iraq
Reserve lieutenant called brilliant and engaging
By Christopher Munsey
Military Times staff writer
People who knew Lt. Kylan A. Jones-Huffman from his years as a gifted high school student to his time as a naval officer described him as a "go-to guy" — a person who gladly accepted any difficult challenge and tackled it.
But what everyone saw as a young life already marked by achievement, and a future full of promise, ended Aug. 21, when Jones-Huffman was shot by an unidentified gunman while riding in an SUV near the town of Hillah, Iraq. He died soon after at Camp Babylon Medical Facility.
Jones-Huffman, 31, was an intelligence officer temporarily assigned to I Marine Expeditionary Force. A fellow officer said he was 10 days away from going home. He was the first mobilized drilling naval reservist killed in action in either operations Enduring Freedom or Iraqi Freedom, Naval Reserve officials said.
He leaves behind a wife, Heidi Jones-Huffman, his high school sweetheart. They lived in College Park, Md.
Jones-Huffman arrived in Bahrain in late January, after being mobilized from a Baltimore-based Reserve unit. As an Arabic speaker and terrorism expert, he was a valuable addition to the intelligence department, said his commanding officer, Capt. Tom Meek, assistant chief of staff for intelligence at Naval Forces Central Command in Bahrain.
Jones-Huffman was in southern Iraq shortly after the fall of Baghdad, meeting with local ethnic factions and helping local coalition forces gain an understanding of the situation, Meek said.
"He could go up there, talk to the locals He really impressed a lot of people up there," Meek said.
In the department, Jones-Huffman earned the nickname "The Machine" for his ability to analyze large amounts of information.
He was fluent in Arabic, Farsi, French and German. A fellow officer said Jones-Huffman taught himself Farsi while stationed in the Persian Gulf to better communicate with the Iranian navy units his ship would encounter.
He graduated in 1994 from the Naval Academy, then earned a master's degree in history from the University of Maryland.
As a surface warfare officer, Jones-Huffman served two deployments aboard the frigate Ingraham in the Persian Gulf.
From there, he joined the precommissioning unit for the coastal minehunter Raven, then accompanied it for another Persian Gulf deployment. Jones-Huffman came back to the academy in 1999, teaching the history of ancient Greece and Nazi Germany.
Jones-Huffman later worked for a year at the Naval Criminal Investigative Service. He began work on Sept. 11, 2001.
Doug McGlothlin, a supervisory intelligence specialist, hired Jones-Huffman as an intelligence analyst, specializing in al-Qaida and Middle Eastern terrorism. He worked for the NCIS' Multiple Threat Alert Center at the Washington Navy Yard, seeking patterns and information indicating possible threats against Navy and Marine Corps forces.
"In that one year we had him, he was just an absolutely remarkable analyst He had a brilliant, incisive mind," McGlothlin said.
Jones-Huffman affiliated with the Reserve in late 2001, assigned to Naval Coordination and Protection of Shipping, Detachment A at Naval Reserve Center Baltimore.
He left NCIS in late 2002, and worked for a private company. Early this year, he was accepted into the doctorate program in history at The George Washington University in Washington, D.C., but had not started.
Fellow officers said he wanted to earn a doctorate in history and teach, preferably as a university professor — and all commented he'd excel at that, too.
"He'd really engage those he was teaching, and he had a way of captivating his audience," said Capt. Michael McDaniel, commanding officer of his Reserve unit.
Jones-Huffman grew up in Aptos, Calif. the oldest of three children. His father was a career Army officer. As a teenager, he attended York School, an independent school in Monterey.
Brenda Aronowitz, assistant head of the school, described Jones-Huffman as a voracious reader, walking from class to class with a book in his hand.
She said despite his intellect, Jones-Huffman always was willing to help out a fellow student, even before he was asked. "People liked him; he was a very popular boy."
A memorial service for Jones-Huffman was held Aug. 28 at the Naval Academy.
---
College Park, Md., Naval officer killed in Iraq
COLLEGE PARK, Md. — From an early age, Lt. Kylan Jones-Huffman showed what would be a lifelong talent for languages.
He learned his mother's native German and English and could switch back and forth with ease when he was with his American and German grandparents.
"When he started talking, he was speaking both, and he knew who to speak English to and who he should speak German to," his father, James Huffman, said Aug. 23 from the family's home in Pagona Springs, Colo.
That natural ability with languages — he eventually learned French, Farsi and Arabic as well — combined with a voracious intellectual curiosity about the Middle East landed Jones-Huffman, 31, a spot with Naval Intelligence in Bahrain before the war in Iraq.
He was on a one-week trip to Hillah, Iraq, to brief the new civil administration when the SUV he was riding in came under fire from a lone gunman. Jones-Huffman was shot and killed, according to a military spokesman in Baghdad. The gunmen fled into a crowded market.
By Aug. 21, there had been 179 U.S. combat deaths in Iraq, 32 more than in the first Gulf War. Sixty-five soldiers have been killed since President Bush declared an end to formal combat on May 1.
Jones-Huffman lived with his wife, Heidi — his high school sweetheart — on a narrow College Park street near the University of Maryland campus. A man who answered the door Aug. 23 said Heidi didn't want to comment on her husband's death.
Jones-Huffman spent much of his childhood in Aptos, Calif., a suburb of Santa Cruz. He and his two siblings studied martial arts, and Jones-Huffman eventually reached the highest level of brown belt.
He surprised his parents when he announced plans to go the Naval Academy, his father said. At Annapolis, he raced through his studies, finishing the graduation requirements halfway through his senior year.
He started a master's program in history at the University of Maryland even before his 1994 graduation from the academy. He taught history courses at the academy from August 1999 to June 2001, said Naval Academy spokesman Cmdr. Rod Gibbons.
Before his reserve unit from the Baltimore Naval Reserve Center was called up, he had planned to go back to get a doctorate in Turkish studies at George Washington University. Eventually, he wanted to become a professor.
Jones-Huffman often turned to haiku as an outlet "to counter the intellectual and artistic vacuum of the average Navy wardroom," according to a 2001 poetry reading biography posted on the Naval Academy Web site.
In Bahrain, Jones-Huffman's job was to study the region's culture, religion and language and brief civil administrators in southern Iraq. He pored over foreign language newspapers and studied the region's languages for his job.
"He believed in doing his duty. That is why he was there," his father said. "He believed in doing the best job he could."
The Huffmans are planning a memorial service at the Naval Academy for their son. James Huffman said they are also considering setting up scholarships at Jones-Huffman's high school, the Naval Academy and George Washington.
He is survived by his wife, his father, mother Dagmar Huffman, a brother, Niko Huffman, and sister Alexia Huffman.
— Stephen Manning, Associated Press