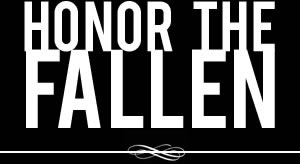 Honoring those who fought and died in Operation Enduring Freedom, Operation Iraqi Freedom and Operation New Dawn
Search Our Database
Navy Lt. Miroslav S. Zilberman
Died April 2, 2010 Serving During Operation Enduring Freedom
---
31, of Columbus, Ohio; assigned to Carrier Airborne Early Warning Squadron (VAW) 121, based at Naval Base Norfolk, Va.; died after his E-2C Hawkeye crashed into the Arabian Gulf on March 31, 2010. The recovery effort was abandoned on April 2, 2010 and his body was not recovered.
---
Navy ends search for missing Hawkeye pilot
The Associated Press
MANAMA, Bahrain — The Navy says it has called off search and rescue efforts for a pilot who went missing after his plane crashed in the Persian Gulf region, and the Department of Defense has declared him deceased.
The Navy said in a statement Saturday that Lt. Steven Zilberman's plane went down in the North Arabian Sea on March 31 after it "experienced mechanical malfunctions."
Zilberman's plane, from Norfolk, Va.-based Carrier Airborne Early Warning Squadron 121, was returning to the carrier Dwight D. Eisenhower following a mission supporting operations in Afghanistan.
Three other crew members survived the crash without significant injuries, but Zilberman couldn't be found.
Zilberman, 31, was flying an E-2C Hawkeye, which is primarily used to detect incoming aircraft with its 24-foot diameter radar. Born in the Ukraine, Zilberman was from Columbus, Ohio, and had served in the Navy for eight years.
---
Ordered crew mates to eject before crash
The Associated Press
Miroslav Zilberman moved with his parents from Ukraine to a suburb of Columbus, Ohio, in the early 1990s. They wanted to get him away from the possibility of forced military service to a place that promised a better life.
But Zilberman, who went by Steven, always admired the service of his grandfather, Gregory Sokolov, who was a major in the Soviet Army in World War II. After graduating from Bexley High School in 1997, Zilberman decided he wanted to defend his adopted country and became a Navy pilot.
Zilberman, 31, was returning from a mission in Afghanistan on March 31 when his E-2C Hawkeye began having mechanical problems. He ordered his three crewmen to bail. The plane crashed into the Arabian Gulf.
Zilberman's body was never recovered, and he was declared dead. His crew mates all survived.
"Lieutenant Zilberman was an exceptional Naval Officer and pilot who embodied the best of what America represents," said Capt. Roy Kelley.
Zilberman was based at Naval Station Norfolk, Va. While in the Navy, he earned a bachelor's degree in computer science from Rensselaer Polytechnic Institute in Troy, N.Y.
He is survived by his wife, Katrina, and children, Daniel, 4, and Sarah, 2.