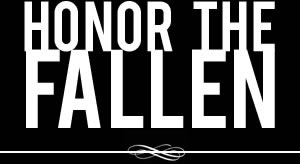 Honoring those who fought and died in Operation Enduring Freedom, Operation Iraqi Freedom and Operation New Dawn
Search Our Database
Navy Lt. (SEAL) Brendan J. Looney
Died September 21, 2010 Serving During Operation Enduring Freedom
---
29, of Owings, Md.; assigned to a West Coast-based SEAL Team; died Sept. 21 in Ayatalah Village, Afghanistan, in a UH-60 Black Hawk helicopter crash during combat operations. Also killed in the crash were: Army Lt. Col. Robert F. Baldwin, Army Sgt. Marvin R. Calhoun Jr., Army Chief Warrant Officer 2 Jonah D. McClellan, Senior Chief Cryptologic Technician (Collection) David B. McLendon, Navy Special Warfare Operator 3rd Class (SEAL) Denis C. Miranda, Army Staff Sgt. Joshua D. Powell, Navy Special Warfare Operator 2nd Class (SEAL) Adam O. Smith, and Army Chief Warrant Officer 3 Matthew G. Wagstaff.
---
Played lacrosse at Naval Academy with his brothers
By Phil Creed
Staff writer
A former Naval Academy lacrosse player was one of the nine U.S. troops killed in a Black Hawk helicopter crash in Afghanistan on Sept. 21.
Lt. Brendan Looney, a Navy SEAL and a 2004 Naval Academy graduate, was one of four sailors killed. The Defense Department officially announced late Sept. 22 that Looney, Senior Chief Cryptologic Technician (Collection) (SW/FMF) David Blake McLendon, Special Warfare Operator 2nd Class Adam Smith and Special Warfare Operator 3rd Class Denis Miranda were killed in the crash. Five Fort Campbell, Ky.-based soldiers were also killed.
A native of Owings, Md., Looney was a graduate of DeMatha Catholic High School. Originally an intelligence officer, Looney was redesignated for Special Warfare in 2006 and promoted to lieutenant in 2008, according to Navy records.
Looney, 29, was the oldest of three brothers who played lacrosse at Navy. Steve and Billy Looney graduated from the academy in 2006 and 2007, respectively.
According to a Washington Post article about the family, Brendan Looney was originally recruited to Navy to play football, and took up organized lacrosse for the first time in 2002 after leaving the football team. In 2004, the three brothers were able to play together on the same team for the first time.
"This year has been so fun, because it's great to see my brothers play so well," Brendan Looney told The Washington Post in 2004. "It's great to see Billy score goals and see all that Steve does on the field. It's a once-in-a-lifetime chance."
Looney is also survived by younger sisters Bridget, Erin and Kelly, as well as parents Kevin and Maureen Looney, according to The Baltimore Sun.
---
Services to be held in Washington suburb
The Associated Press
SILVER SPRING, Md. — Funeral services for a Maryland sailor killed in a helicopter crash in Afghanistan have been tentatively set.
Services are planned for Sept. 30 at St. John the Baptist Roman Catholic Church in Silver Spring. A wake will be held at the church on New Hampshire Avenue on Sept. 29.
Navy Lt. Brendan Looney, 29, was a three-time letter-winner in lacrosse at the Naval Academy. He was among nine U.S. military personnel killed in the worst coalition helicopter crash in Afghanistan in four years.
Vice Adm. Michael H. Miller, the Naval Academy's superintendent, says Looney was commissioned as an intelligence officer, but was later redesignated as a SEAL. He says Looney's two younger brothers also graduated from the academy.