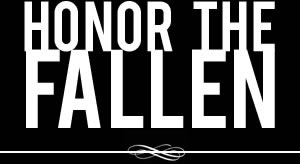 Honoring those who fought and died in Operation Enduring Freedom, Operation Iraqi Freedom and Operation New Dawn
Search Our Database
Navy Construction Mechanic 1st Class James L. Smith
Died December 11, 2013 Serving During Operation Enduring Freedom
---
38, of Huffman, Texas; assigned to Naval Mobile Construction Battalion 28, Shreveport, La.; died Dec. 11, in Landstuhl, Germany, from a non-combat incident.
---
Sailor dies in Germany; first OEF-related Navy death in 3 months
Navy Times

A reservist assigned to a Louisiana-based Seabee unit deployed to Afghanistan died Dec. 11 in Germany, a Defense Department news release announced Tuesday — the first sailor death related to Operation Enduring Freedom since September, according to DoD.

Construction Mechanic 1st Class James L. Smith, 38, of Huffman, Texas, died as a result of a non-combat-related incident, the DoD release said. He was assigned to Naval Mobile Construction Battalion 28, the "Old Pros," based out of Barksdale Air Force Base.

NMCB 28 took over command authority of Camp Toles, in Afghanistan's Kandahar province, in mid-September after three months of training in California, according to a Navy news release; Smith's personnel records show him reporting to the unit June 25. His pay entry base date was Oct. 1, 1993, according to Navy records; no other information was immediately available.

Smith was a patient at Landstuhl Regional Medical Center at the time of his death, Navy Expeditionary Combat Command spokesman Daryl Smith said Tuesday, but the spokesman had no further information on what led to the hospitalization or any details on the incident that caused the reservist's death. In a follow-up email, he did say CM1 Smith died "of natural causes."

Smith is the first OEF-related Navy casualty since Sept. 22, when two men died in a helicopter crash in the central Red Sea. DoD has reported two U.S. OEF casualties in December, both on the same day — a 19-year-old Marine lance corporal died Dec. 11 during combat operations in Helmand Province, Afghanistan, according to a DoD release.