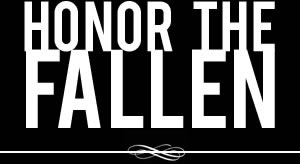 Honoring those who fought and died in Operation Enduring Freedom, Operation Iraqi Freedom and Operation New Dawn
Search Our Database
Navy Petty Officer 2nd Class Michael C. Anderson
Died May 2, 2004 Serving During Operation Iraqi Freedom
---
36, of Daytona, Fla.; assigned to Naval Mobile Construction Battalion 14, Jacksonville, Fla.; killed May 2 by hostile fire in Anbar province, Iraq.
---
Former Oshkosh resident killed in Iraq
Associated Press
OSHKOSH, Wis. — A Navy reservist who formerly lived in Oshkosh was among five sailors killed in a mortar attack in Iraq, his mother said.
The Defense Department said Petty Officer 2nd Class Michael C. Anderson, 36, was among those killed May 2 in Anbar province as a result of hostile fire. They were assigned to Naval Mobile Construction Battalion 14, based in Jacksonville, Fla.
Sylvia Anderson of Oshkosh, Anderson's mother, said she was told the five died and 38 were wounded when their encampment about 25 miles west of Fallujah was hit by mortar fire.
She said her son, who lived in Daytona Beach, Fla., worked in the Seabees, a Navy construction force, and had been in Iraq just over a month.
"What is a builder doing there staying in a hot spot? He shouldn't have been there," she told the Oshkosh Northwestern. "How do they explain that? I think they're running out of soldiers."
Michael Anderson was a 1986 graduate of Oshkosh North High School.
Sylvia Anderson said she was preparing to leave Oshkosh for her son's funeral in Daytona Beach.
Her son and his wife, Karen, had marked eight years of marriage on May 1, she said. They have a 7-year-old daughter, Brandi.
She expects to schedule a memorial service for her son in Oshkosh sometime in May.
"The Navy said they would be sending someone to the memorial service to give prayers and a talk maybe. I am so grateful for that," she said.
According to the Department of Defense, the others killed in the attack were Petty Officer 2nd Class Trace W. Dossett, 37, of Orlando, Fla.; Petty Officer 2nd Class Scott R. Mchugh, 33 of Boca Raton Fla.; Petty Officer 2nd Class Robert B. Jenkins, 35 of Stuart, Fla.; and Petty Officer 3rd Class Ronald A. Ginther, 37 of Auburndale, Fla.