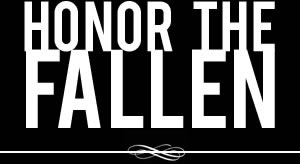 Honoring those who fought and died in Operation Enduring Freedom, Operation Iraqi Freedom and Operation New Dawn
Search Our Database
Navy Petty Officer 2nd Class Michael J. Gray
Died March 5, 2004 Serving During Operation Iraqi Freedom
---
32, of Richmond, Va.; assigned to Navy Detachment Kuwait Navy Base; killed March 5 while traveling to Kuwait Navy Base when his vehicle was struck in the rear by a civilian vehicle in Kuwait.
---
Navy Petty Officer 2nd Class Michael J. Gray expressed his faith in an untraditional way — with rhyme. "He was known as 'Mikey G, Rapper for Jesus,'" the Rev. Jeff Mickle said.
The 32-year-old was killed March 5 in Kuwait when a civilian vehicle hit the car he was driving. He was from Richmond, Va., where his Navy Reserve unit was based. In Kuwait, he was providing base security.
In one of Gray's raps he said he was ready for death, and he spoke of his vision of heaven: "Won't be no guns/ won't be no knives/ Hear the best preaching that/ you ever heard in your lives."
Survivors include his wife, Tisha, and four daughters, the oldest of whom is 7.
— Associated Press