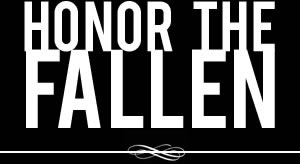 Honoring those who fought and died in Operation Enduring Freedom, Operation Iraqi Freedom and Operation New Dawn
Search Our Database
Navy Petty Officer 2nd Class Scott R. McHugh
Died May 2, 2004 Serving During Operation Iraqi Freedom
---
33, of Boca Raton Fla.; assigned to Naval Mobile Construction Battalion 14, Jacksonville, Fla.; killed May 2 by hostile fire in Anbar province, Iraq.
---
South Florida sailor dies before package arrives
By Mark Long
Associated Press
Joyce McHugh carefully packed the box with her son's favorite peanuts and candy treats. Like any good mother, she threw in some suntan lotion.
She thought the care package would get to Iraq before Scott McHugh's 33rd birthday.
It didn't.
McHugh died three days after his birthday, just hours after talking to his mother for the last time, and before his present arrived.
"It's a horrifying thing," his 66-year-old mother said. "I'm in disbelief, I'm in denial and I think it's only going to get worse."
McHugh, a petty officer second class, was one of five Navy Seabees killed May 2 in a mortar attack.
He was a member of the Naval Mobile Construction Battalion 14. The reserve unit, which arrived in Iraq in early April, had been doing humanitarian work, fixing electrical and water systems and repairing sewage problems.
McHugh grew up in Boca Raton and graduated from Spanish River High in 1989. He loved fishing and playing pool, his mother said, but never really settled on a career.
He attended Palm Beach Community College for a year before joining the Navy.
Jonathan Mogor, 32, of Lake Worth, had been friends with McHugh since they were both 16 and they joined the Navy together. Mogor said his friend loved fishing, camping and canoeing, and was devoted to his family and friends.
Mogor remembered McHugh playing pranks, including the time he slipped a jalapeno in Mogor's Burger King Whopper.
"He was always fun, just a great guy to be around," Mogor said. "You always had a great time when you were with him."
McHugh got out of the Navy after a few years, joined the Navy Reserves, returned home and became an emergency medical technician. He was single and still trying to figure out his future when he was called into active duty in March.
He went to Mississippi for a month of training, then to Kuwait and eventually to Iraq. He had been there about two weeks when he died.
The day he left home, he put his hat on the door and told his mother "not to worry because he would be back for his hat."
It was still in the same spot on the night of May 4.
"I don't want to see anything that reminds me of him," Joyce McHugh said.
She knew her son was dead when two uniformed servicemen knocked on her door.
"I've been in pretty bad shape ever since," she said.
The news was somewhat surprising because she had spoken with Scott the day before. He called her around 1 a.m. on May 2. They talked about the weather.
"He said it was hot, but a dry heat," she said.
They talked about Scott finally getting a good night's sleep after struggling for so long. "He slept through a mortar attack," she said.
He reminded her not to watch any television coverage of the war, knowing it would only upset her.
"That was always the primary thing from his mouth. He knew I was opposed everything happening over there," she said.
And they talked about Scott's birthday. She was surprised her care package hadn't made it to Iraq. After all, she thought she sent it really early.
"It's such a shame," she said. "He was a super, super honest guy. He was a straight arrow."