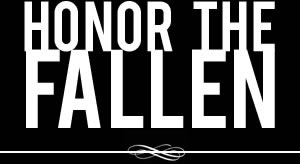 Honoring those who fought and died in Operation Enduring Freedom, Operation Iraqi Freedom and Operation New Dawn
Search Our Database
Navy Petty Officer 2nd Class Trace W. Dossett
Died May 2, 2004 Serving During Operation Iraqi Freedom
---
37, of Orlando, Fla.; assigned to Naval Mobile Construction Battalion 14, Jacksonville, Fla.; killed May 2 by hostile fire in Anbar province, Iraq.
---
Funeral scheduled for sailor killed in Iraq
Associated Press
WAPELLO, Iowa — The funeral for a Naval Reserve sailor killed in Iraq will be held on May 12 in this southeast Iowa town where he grew up.
Petty Officer 2nd Class Trace W. Dossett, 37, died in a mortar attack May 2 at Camp Fallujah in Al Anbar province west of Baghdad.
Dossett, of Orlando, Fla., was a Seabee, a member of the Naval Mobile Construction Battalion 14 out of Jacksonville, Fla. Four other Seabees also died in the attack. Their deaths came two days after two other sailors from the same unit were killed when their military vehicle hit a bomb.
The unit, which arrived in Iraq in early April, had been rebuilding schools, and helping restore water and electrical power to parts of Iraq.
Dossett graduated from Wapello High School in 1985 and enlisted in the Navy in 1986. He was a diver and served on nuclear powered submarines. He completed his enlistment in 1992. He joined the Naval Reserves in 2003, and served as a heavy equipment operator.
Dossett worked for the Middlesex Corp. of Leesburg, Fla.
Dossett's funeral will take place at the Wapello High School gymnasium. Military rites will be presented at the Wapello Cemetery. Cremation will follow with burial later at the Wapello Cemetery.
He is survived by his wife, Angela, and two daughters, Cassidee and Raimee; his parents, Larry and Cheryl Dossett, of Wapello; a brother, Trent, and a sister, Tricia, both of Iowa City, and his grandmother, Gladys Richardson.
Wapello, which has about 2,100 residents, is 26 miles north of Burlington.
---
Family says Iowa native killed in Iraq
DES MOINES, Iowa — A Navy sailor and Iowa native was killed in Iraq, according to his family.
Petty Officer 2nd Class Trace Dossett, 37, formerly of Wapello, died around 2 p.m. May 2 in Ramadi, said his father, Larry Dossett, who still lives in the southeast Iowa town.
Trace Dossett, who had a wife and two daughters who live in Florida, was a Seabee, and had been in Iraq for only three weeks before his death, his father said.
"He felt like serving his country was something he felt an obligation to. He was very patriotic-minded," Larry Dossett said.
He said his son told him when his battalion got called to active duty that he didn't have any regrets.
"He said "If my country needs met that's what I've got to do,"' Larry Dossett said.
He called his son "a fine young man" who liked to golf and hunt.
Trace Dossett is survived by his wife and two daughters, his parents Larry and Cheryl, a brother, Trent, and a sister, Tricia, both of Iowa City, and his 93-year-old grandmother, Gladys Richardson.
— Associated Press
---
Iowa town honors Seabee killed in Iraq
By Todd Dvorak
WAPELLO, Iowa — Petty Officer 2nd Class Trace Dossett was remembered Wednesday by his friends and family as a dedicated Navy reservist with a knack for handing out nicknames to all he knew.
More than 650 people filled a warm and muggy Wapello High School gymnasium to honor Dossett, one of five members of the Naval Mobile Construction Battalion 14 killed by hostile fire May 2 in Iraq.
Dossett, 37, born and raised in this rural southeastern Iowa town, was described as a loving father and a man unable to get the military life out of his blood. Dossett enlisted in the Navy shortly after high school and served as a radioman and diver on nuclear submarines before leaving the Navy in 1992.
Angela Dosset said her husband experimented with numerous civilian jobs, and considered rejoining in time to serve in the Gulf War before signing up for the Naval Reserves last fall.
"His resume is about 33 jobs long," Angela Dossett said during the 90-minute funeral. "I married a military man. He died a hero and wouldn't have it any other way."
Dossett, who lived with his family in Orlando, Fla., was deployed in March and arrived in Iraq in early April, working as a heavy equipment operator. He and 400 other Seabees from his unit were assigned mainly to humanitarian projects, such as fixing electrical systems, rebuilding schools and restoring water and sewer systems.
Naval officials said Dossett and four others were killed during a mortar attack as dozens of Seabees were gathered in the yard of a Marine base for a visit from Rear Adm. Charles Kubic. The first mortar attack struck about 300 yards away from the group, but a second made a direct hit, killing Dossett and others on the spot and spewing shrapnel around the yard.
Dossett was buried in the Wapello cemetery with full military honors, a 21-gun salute and the playing of "Taps", which was barely audible above the din of a late afternoon rain shower.
Pictures outside the school gym captured Dossett's days in high school, where he lettered in football, basketball and golf and was a nominee for 1984 Christmas King. Others showed Dossett and his wife in the early days of their 13-year marriage or lounging on a couch holding their daughters — Cassidee, 9 and Raimee 5 — as infants.
Tricia Welch, Dossett's sister, shared a letter she wrote to her brother, recalling how even as a child he exhibited the traits that would later become critical to his military career and sense of duty. Welch said her brother gave her an early lesson in security when he chased away a boy who had been pestering her
Boyhood friend Dave McGill said he will never forget Dossett's zest for life, confident half-smile and love of sports — even to the point of eating cold spaghetti out of the can just to get back on the basketball court or golf course.
"He also felt very strongly about his country and protecting the freedoms we often take for granted," McGill said.
Dossett and his family moved to Orlando two years ago, and he most recently worked for Middlesex Corp., in Leesburg, Fla.
— Associated Press