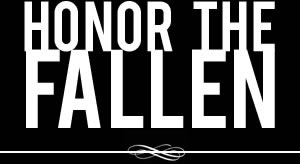 Honoring those who fought and died in Operation Enduring Freedom, Operation Iraqi Freedom and Operation New Dawn
Search Our Database
Navy Signalman 2nd Class (SW) Christopher E. Watts
Died April 24, 2004 Serving During Operation Iraqi Freedom
---
28, of Knoxville, Tenn.; assigned to patrol coastal Firebolt, forward deployed to Manama, Bahrain, in support of Operation Iraqi Freedom; killed April 24 in a waterborne attack in the northern Persian Gulf.
---
Fallen sailor remembered as down-to-earth
Associated Press
KNOXVILLE, Tenn. — A sailor killed in Iraq during a suicide attack at an oil terminal is being remembered as a down-to-earth person not prone to fanfare.
More than 300 people gathered May 2 at Chilhowee Hills Baptist Church to pay respects to Petty Officer 2nd Class Christopher Eugene Watts.
Watts, 28, was one of three servicemen to die in the attack April 24 in the northern Persian Gulf. The three were part of a seven-person boarding team from the Firebolt who were conducting maritime interception operations. A sailing vessel known as a dhow approached the Iraqi Khawr Al Amaya Oil Terminal and exploded as the men went to inspect it.
"I think he would have appreciated all of this, but he was a private guy and wouldn't have wanted any attention," said Jason Kiestler, 28, who knew Watts from kindergarten until the 11th grade at Jefferson County High School. Watts spent his senior year at Fleming-Neon High School in Neon, Ky., where he graduated.
Leann Lawson Lewis, 26, who also grew up with him, said Watts was honored to be in the military. She encouraged the public to back American troops still serving.
"They need support," Lewis said.
Chilhowee Hills senior pastor Dr. Tony Crisp said Watts died for a worthy cause.
"There is no higher calling than to give our lives, as Americans, for the cause of freedom."
Watts' death confirmed the reality of the war, he said.
"It brings home the fact that America is at war and it personalizes it to Knoxville," Crisp said.
Watts joined the Navy in 1995 following in the footsteps of his father and grandfather.
A Jordanian militant with links to al-Qaida claimed responsibility for the attack.
Graveside services with full military honors were scheduled for today at Cedar Grove Baptist Church Cemetery in Seymour.