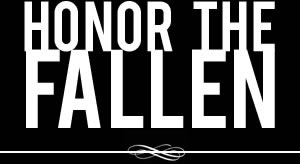 Honoring those who fought and died in Operation Enduring Freedom, Operation Iraqi Freedom and Operation New Dawn
Search Our Database
Navy Special Warfare Operator 2nd Class Adam O. Smith
Died September 21, 2010 Serving During Operation Enduring Freedom
---
26, of Hurdland, Mo.; assigned to an East Coast-based SEAL Team; died Sept. 21 in Ayatalah Village, Afghanistan, in a UH-60 Black Hawk helicopter crash during combat operations. Also killed in the crash were Army Lt. Col. Robert F. Baldwin, Army Sgt. Marvin R. Calhoun Jr., Lt. (SEAL) Brendan J. Looney, Army Chief Warrant Officer 2 Jonah D. McClellan, Navy Special Warfare Operator 3rd Class (SEAL) Denis C. Miranda, Senior Chief Cryptologic Technician (Collection) David B. McLendon, Army Staff Sgt. Joshua D. Powell, and Army Chief Warrant Officer 3 Matthew G. Wagstaff.
---
'Unflappable' petty officer reveled in being a SEAL
The Associated Press
Adam Smith was a steady kind of guy, at ease when he was playing sports or just hanging out with family and friends.
"Adam was a courageous warrior with an unflappable attitude who earned the respect and admiration of his teammates and fellow citizens alike, and he took great pride and passion in being a Navy SEAL," said Capt. Tim Szymanski, commander of Naval Special Warfare Group 2, according to a statement.
He enjoyed playing all sorts of sports and hanging out with his family, according to his obituary.
The 26-year-old sailor from Hurland, Mo., was killed Sept. 21 in a helicopter crash during combat operations in Zabul province. He was assigned to an East Coast-based SEAL team.
The 2002 Bevier High School graduate entered the Navy in 2004. He had been stationed at Virginia Beach, Va., and also served in Iraq with his brother Andrew and two of his cousins, his obituary said.
Survivors include his parents and their spouses, as well as his seven sisters and three brothers.