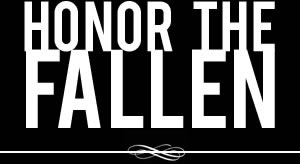 Honoring those who fought and died in Operation Enduring Freedom, Operation Iraqi Freedom and Operation New Dawn
Search Our Database
Navy Senior Chief Special Warfare Operator (SEAL) Robert J. Reeves
Died August 6, 2011 Serving During Operation Enduring Freedom
---
32, of Shreveport, La.; assigned to an East Coast-based SEAL team; died Aug. 6 in Wardak province, Afghanistan, of wounds suffered when the CH-47 Chinook helicopter in which he was riding was shot down.


---

Died with childhood friend in helo crash

Staff and wire reports

Senior Chief Special Warfare Operator (SEAL) Robert J. Reeves and Lt. Cmdr. Jonas Kelsall had been childhood friends in Shreveport, La., where they played soccer together and graduated from Caddo Magnet High School, Kelsall's father, John, told The Times of Shreveport and KLSA-TV..

Both joined the military after graduation, though the 32-year-old Reeves spent a year at Louisiana State University first, his father, Jim Reeves, told The Times.

Reeves became a SEAL in 1999 and served on SEAL Team 6, his father said.

His decorations include include four Bronze Star Medals with 'V' device for valor, Joint Service Commendation Medal with 'V' device for valor, Navy and Marine Corps Achievement Medal with 'V' device for valor, Combat Action Ribbon, two Presidential Unit Citations, three Navy Good Conduct Medals, National Defense Service Medal, Iraq Campaign Medal, Afghanistan Campaign Medal, Global War on Terrorism Expeditionary Medal, Global War on Terrorism Service Medal, Sea Service Deployment Ribbon, Navy Expert Rifleman Medal and Navy Expert Pistol Shot Medal.

John Reeves placed several American flags outside his home and his neighbors joined in, many decorating their homes in red, white and blue in support of the families.


---

Friends, family say goodbye to fallen SEAL

By John Andrew Prime
The (Shreveport, La.) Times

SHREVEPORT, La. — Northwest Louisiana bade farewell Aug. 13 to an honored fallen son, Navy Chief Special Warfare Operator (SEAL) Robert J. Reeves, 32.

In a service at St. Mark's Episcopal Cathedral, city fathers, state leaders, family members and fellow SEAL team members held a memorial for Reeves, killed along with 21 other Navy Special Warfare personnel Aug. 6 when their CH-47 Chinook helicopter was downed by a Taliban rocket near Kabul, Afghanistan.

Killed with Reeves was his childhood friend and fellow classmate at Caddo Magnet High School, Lt. Cmdr. Jonas Kelsall, the mission's leader. Both men were 32.

The shootdown also killed the helicopter's Army aircrew, Air Force pararescue and combat controllers, and Afghan security personnel, 38 men in all.

"While we are overcome with grief from Rob's tragic loss, we will never forget the love he had for his family, friends, the United States Navy and his Navy SEAL brothers," SEAL Cmdr. Bill Mahoney read from a prepared statement from the family. He did not take or answer questions, and the Navy and the Reeves family did not allow media inside the cathedral. "This past week has been the hardest we have ever had to endure. But words cannot express how grateful we are for the outpouring of support from the Shreveport community. From the bottom of our hearts, we thank you."

According to the program, memorial euologists were Capt. Pete Van Hoosier, Chief Petty Officer Jerritt Lacy and Dr. Jon Christian Stewart.

Bossier City combat-wounded Army veteran of the Vietnam War Richard Garner, state commander of the Military Order of the Purple Heart, attended the service and recalled the tributes paid to Reeves by the men who had served with him.

"Several of his buddies talked about his pranks, his antics, that he would play on them," Garner said. "But he was every step of the way the soldier, the brave guy that would step forward and say, 'Let me do it. I'll go.'"

Garner said attending the memorial brought back memories of his war experience and what people today should appreciate.

"My memorials were attended right on the battlefield," he said. "You think back to these young men, especially the Iraq-Afghanistan guys, who could have chosen other professions, could have done other things. But they stepped forward for us. All these tough young men and women that go to these God-forsaken places, these holes-in-the-wall, the dark places of our earth, and they hunt down those that would do us harm. We owe them a debt of gratitude. And I just say, 'God bless those young men.' They have stepped up for this country, and we certainly need to step up for them."

The service was led by the Very Rev. Dr. Jacob W. Owensby, the cathedral's dean. Gov. Bobby Jindal could not change his schedule to attend but was represented by state Adjutant General Maj. Gen. Bennett C. Landreneau, Jindal's office said. Shreveport Mayor Cedric Glover, Chief of Police Willie Shaw and other city officials attended, as did command personnel from Barksdale Air Force Base.

Hundreds of motorcyclists from across Louisiana and East Texas, mostly from the Patriot Guard Riders but also from the Gray Ghosts, the Buffalo Soldiers, the American Legion, VFW and Wicked Ways, to name a few, formed a thick throng on Fairfield Avenue for several streets north and south of Rutherford Street, as the Reeves family, Navy SEALs and Army, Navy, Air Force and Marine Corps personnel, as well as civilian mourners, poured into the cathedral through an honor cordon of Patrol Guards holding large U.S. flags.

The biker contingent included many veterans, who stood ready for any interference. Rumors swirled for days that members of the Westboro Baptist Church in Kansas, which stages protests at military funerals, might make an appearance.

Had they, the veterans in the motorcycle crowd might have objected. There were a few former SEALs in that, too.


"They've been trickling in, you can tell by their [trident] insignia," said Marine Corps veteran Scott Love, a member of the Devil Dogs Motorcycle Club. He rode in with friends and fellow veterans from East Texas. "And they still have that walk. ... Once a Marine, always a Marine."

The answer he gave echoed those by others who swigged water or sought shade during the 45 minutes of the memorial, waiting for the time when they would reform their line to pay honor to the Reeves family and mourners.

"One of my brothers fell," Love said. "He was a SEAL but died in service to his country. 'No greater love hath one man than he will lay down his life for his brother.' He gave his life for his country. He made the ultimate sacrifice."

The nonveterans felt the same way.

"I'm here to pay honor and give tribute," said Sue Thomas of Shreveport. "This is my country, our community, and he is one of our fallen sons."

Fellow Shreveporter Terry Martin was there with toddler/stroller-aged children Walker and Harper, and emotion filled his voice as he tried to find the words to say how he felt.

"This city ... has lost a good son," he said. "I've got a son their age, too, and I can't imagine what these parents are going through. I'm very proud of these boys. I did not know them, don't know their parents, I just know they're home-town guys and they were fighting for this guy, and this one," he said, pointing to his children. "You hear about sacrifice? This is the ultimate sacrifice. So we just wanted to come out and show our support."