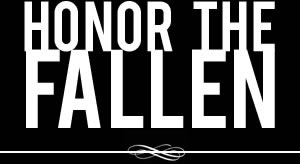 Honoring those who fought and died in Operation Enduring Freedom, Operation Iraqi Freedom and Operation New Dawn
Search Our Database
Navy Chief Special Warfare Operator (SEAL) Aaron C. Vaughn
Died August 6, 2011 Serving During Operation Enduring Freedom
---
30, of Stuart, Fla.; assigned to an East Coast-based SEAL team; died Aug. 6 in Wardak province, Afghanistan, of wounds suffered when the CH-47 Chinook helicopter in which he was riding was shot down.


---

Fallen SEAL remembered as 'tough warrior, gentle man'

The Associated Press

Elite Navy SEALs member Aaron Carson Vaughn had asked the military to return him to combat and shipped out just six weeks before he was killed.

Vaughn's grandmother, Geneva Vaughn of Union City, Tenn., told The Associated Press that her grandson, a Tennessee native, had wanted to be a SEAL since he was a child and returned to combat just two weeks after his 2-month-old daughter was born this summer.

"Aaron was a Christian and he's with Jesus today," Vaughn said. "He told us when we saw him last November that he wasn't afraid because he knew where he was going, and he said, 'Granny, don't worry about me.'

"He was a tough warrior, but he was a gentle man."

Vaughn, 30, of Stuart, Fla., leaves behind his wife, Kimberly, and two children, 2-year-old son Reagan and 2-month-old daughter Chamberlyn. Vaughn had been based in Virginia Beach, Va., and had also seen postings in Coronado, Calif., Guam, Germany, Iraq and Afghanistan, his grandmother said.

Aaron Vaughn enlisted in November 2002, according to the Navy, and he joined the SEALs straight out of boot camp. He completed Basic Underwater Demolition/SEAL School, Coronado, Calif., in April 2004. Vaughn served in a West Coast based special warfare unit from November 2004 to June 2008, then moved to the East Coast-based SEAL team in June 2008.

Vaughn was already a decorated fighter when he was asked by the Navy to return stateside to become an instructor, his grandmother said. But he chafed under the assignment and applied to SEAL Team Six after two years, earning his way onto the squad in 2010. Geneva Vaughn said he was one of the few SEALs who performed well enough to get his name on the "First Time Every Time Wall," a benchmark of honor for the few SEALs who pass every test on their first try.

"The last time he was in Afghanistan he received a medal because his team was under fire and couldn't see the enemy. He left the ones he was with and drew fire and killed the enemy to save the men he was with. We couldn't tell any of this stuff when he was alive because it was a secret," Geneva Vaughn said.

Vaughn met his wife, Kimberly, while she was on a USO tour entertaining troops in Guam as a Washington Redskins cheerleader. They married about four years ago.

"Aaron's hard to miss — 6-feet-4, beautiful guy," Kimberly told WTTG-TV in Washington from her parents' home in Burke, Va., where she was when she learned her husband was one of the troops killed in the helicopter crash.

Kimberly said she talked with her husband about the dangers inherent in his job, but she usually tried to put it out of her mind.

"You could sit there and worry yourself to pieces, thinking that they're constantly going to get hurt," Kimberly said. Aaron believed that "his time, if it were to come early, that it was meant to be. Aaron wouldn't have wanted to leave this earth any other way than the way he did, and that's laying down his life serving his country."

Aaron Vaughn grew up in rural Obion County outside of Union City in northwestern Tennessee and briefly moved with his parents to Stuart as a teen. He returned to Obion County to finish his senior year of high school, then attended two years of college before joining the Navy.

"He was doing what he loved to do and he was a true warrior," Geneva Vaughn said.

Vaughn's decorations include the Purple Heart; Defense Meritorious Service Medal Joint Service Commendation Medal with 'V' for valor; two Navy and Marine Corps Achievement Medals, and one with 'V' for valor; Presidential Unit Citation; two Navy Good Conduct Medals; National Defense Service Medal; Afghanistan Campaign Medal; Iraq Campaign Medal; Global War on Terrorism Service Medal; two Sea Service Deployment Ribbons; Navy Expert Rifleman Medal and Navy Expert Pistol Shot Medal.