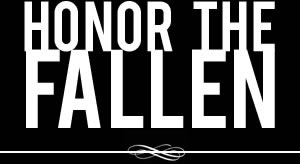 Honoring those who fought and died in Operation Enduring Freedom, Operation Iraqi Freedom and Operation New Dawn
Search Our Database
Navy Chief Special Warfare Operator (SEAL/Enlisted Surface Warfare Specialist) Jon T. Tumilson
Died August 6, 2011 Serving During Operation Enduring Freedom
---
35, of Rockford, Iowa; assigned to an East Coast-based SEAL team; died Aug. 6 in Wardak province, Afghanistan, of wounds suffered when the CH-47 Chinook helicopter in which he was riding was shot down.
---
Fallen Iowa native remembered as a dedicated athlete, SEAL
The Associated Press
A longtime neighbor of an Iowan who was killed in the downing of a helicopter in Afghanistan says the man had always wanted to be a Navy SEAL.
Jan Stowe, of Rockford, told The Des Moines Register that Jon Tumilson "was like a hero to everyone here."
Tumilson's father, George Tumilson, told the Register that he confirmed the death of his son on Saturday. Tumilson wouldn't comment further. The family also declined to comment to The Associated Press.
Stowe says Jon Tumilson was going to be a SEAL "since I can't remember when."
Tumilson, 35, was remembered as a feisty high school wrestler who later competed in marathons and triathlons as part of his preparation for a special forces career.
"He was willing to do whatever it took. He wanted to be there," neighbor Mark Biggs told the Mason City Globe Gazette. "That was his second family."
Friend Justin Schriever remembered Tumilson as "a die-hard at everything. He'd always go the extra mile on everything. He wouldn't let anything stop him from accomplishing something."
---
Iowa-born Navy SEAL 'died living his dream"
The Associated Press
DES MOINES, Iowa — An Iowa-born Navy Seal who was among the Americans who died aboard a downed helicopter in Afghanistan "died living his dream" as a member of the elite group, his family said in a statement.
Petty Officer John Tumilson, 35, of Rockford, was "proud to die this way — for his country and for the people he loved so much," said the statement released by the Navy Public Affairs Office on behalf of the Tumilson family, The Des Moines Register reported Tuesday.
"Jon and his friends are making a positive difference in our world — they work hard and make incredible sacrifices for the good of our Nation and our world," the family said. "He would want every American to know that and to be thankful for our military."
Tumilson joined the Navy after graduating from high school in Rockford in 1995. He is survived by his parents, George and Kathleen Tumilson, of Rockford, and two sisters.
Thirty Americans and eight Afghans were killed Aug. 6 when a rocket-propelled grenade fired by a Taliban insurgent downed their Chinook helicopter en route to a combat mission.
---
Family, friends, hometown remember SEAL
By Perry Beeman
Des Moines (Iowa) Register
ROCKFORD, Iowa — Jon Thomas Tumilson wrote a class paper when he was 15 years old about how he wanted to spend the next 20 years as a Navy SEAL.
On Aug. 19, about 1,000 mourners paid their last respects to Navy Special Warfare Operator Petty Officer 1st Class (SEAL/Enlisted Surface Warfare Specialist) Tumilson, whose helicopter was shot down in Afghanistan on Aug. 6 about 20 years after Tumilson wrote that paper. He was 35 when he died in one of the deadliest attacks on U.S. forces in the decade-old deployment to Afghanistan.
Friends called him J.T.
"J.T. was going to be a Navy SEAL come hell or high water," friend Scott Nichols said of Tumilson. He joined the Navy in 1995, earning the Bronze Star with a 'V' device for valor, a Purple Heart and whole list of commendations for service in Iraq and Afghanistan.
Outside the Rudd-Rockford-Marble Rock gym on Friday, an entire trophy case displayed photos and mementos: A Hawkeye wrestling sweatshirt signed by coaches Dan Gable and Jim Zalesky; photos of Tumilson competing in triathlons, riding a horse, hanging out at a place called Hawaii Sky Diving; a picture showed him in a martial arts uniform, and the full range of colored belts were spread out in front of it.
And, of course, plenty of nods to the SEALs, it included a squad photo adorned with the message, "Don't Mess With the U.S."
Inside, a PowerPoint showed Tumilson riding go-carts, scuba-diving, enjoying friends' company and, as a child, lying face down in the buff. That last one sent roars of laughter through a crowd that filled the Warriors' gym floor and bleachers. In attendance were Gov. Terry Branstad and Sen. Charles Grassley, along with fellow SEALs, military brass and state lawmakers.
Family members followed Tumilson's Laborador retriever, Hawkeye, into the service, an hour-long celebration of life that included music Tumilson had selected, stories of bravery and boozing told by his friends, and tearful recollections by his sisters, Kristie Pohlman of Cedar Rapids and Joy McMeekan of Taylor Ridge, Ill.
---
Photo of dog at SEAL's funeral grips U.S.
By Perry Beeman — The Des Moines Register

DES MOINES, Iowa — A gripping photo of slain Navy SEAL Jon Tumilson's faithful Labrador retriever, Hawkeye, lying next to the Iowa native's flag-draped coffin last week has launched intense interest on the Internet and international media coverage.
News photographers weren't allowed inside the Rudd-Rockford-Marble Rock gym for last Friday's service, which was attended by more than 1,000 people, including some of Tumilson's fellow SEALs. But his cousin, Lisa Pembleton, couldn't resist recording the striking image of Hawkeye, appearing to guard his slain master.
Hawkeye led the family into the gym for the funeral before accompanying Tumilson's friend, the dog's new owner, to the stage during the service.
Pembleton could not be reached for comment. She released a statement to California-based Home Post, a blog about military life and families, that read: "I hadn't planned on taking any pictures other than with family. However, from my seat at the funeral, I felt compelled to take one photo to share with family members that couldn't make it or couldn't see what I could from the aisle."
Tumilson, 35, who joined the Navy after graduating from high school in 1995, was among 30 Americans killed Aug. 6 when enemy forces in Afghanistan shot down a Chinook helicopter.
---
Navy SEAL's loyal dog prompts 'NCIS' episode
The Associated Press

DES MOINES, Iowa — The legend of Navy SEAL Jon Tumilson and his faithful Labrador retriever, Hawkeye, continues to grow.

A now-famous photograph of Hawkeye guarding Tumilson's flag-draped coffin in 2011 inspired this week's episode of the hit CBS television series "NCIS," according to one of its executive producers.

"It all started with a photograph," co-executive producer Scott Williams wrote on the show's blog. The inspired result: Tuesday's episode, "Seek," the night's top-rated show.

"It served as yet another stark reminder of the sacrifices made by our military men and women and their families (pets included)," Williams wrote. "It also set the wheels in motion for the (March 19) episode."

Jon Tumilson, 35, who was born in Osage, Iowa, and grew up in Rockford, Iowa, died in Afghanistan in August 2011 when the Chinook helicopter carrying him and 29 others was shot down.

His cherished black Lab, Hawkeye, led Tumilson's family into the funeral.

What happened next resulted in a photo that became an Internet sensation.

When Hawkeye's new owner, close family friend Scott Nichols, went to the front to speak, Hawkeye came with him. The dog soon walked to Tumilson's flag-draped coffin, dropped to the floor, and stayed there, as if on guard.

Tumilson's cousin, Lisa Pembleton, captured the moment on behalf of 1,500 mourners at Rudd-Rockford-Marble Rock gym in Rockford.

The image prompted people around the world to comment on its depiction of faithfulness, companionship, bravery and duty.

Now, "NCIS," which follows special agents of the Naval Criminal Investigative Service, has joined the legions inspired by the photo.

This week's episode opened with a soldier and a mine-sniffing dog in Afghanistan who watch as a boy's soccer ball rolls onto a live mine, which explodes.

Just after the soldier and dog lead the boy to safety, a sniper shoots the soldier. The dog lies at the side of his fallen master.

Later, the lead character, special agent Leroy Jethro Gibbs, says of the episode's canine star, Dexter, "He's not a dog. He's a Marine."

Many of the nearly 1,000 people who had commented on the producer's blog post by Friday evening said the show, which incorporates a scene reminiscent of Tumilson's funeral, brought them to tears.

The episode was dedicated to "military working dogs and their brave handlers everywhere," Williams wrote.

The show won the ratings competition in its time slot, pulling in 19.8 million viewers, more than twice the No. 2 program, "Splash," on ABC, and more than any prime-time show that night, according to the Nielsen Co. ratings.

Tumilson's family hopes veteran actor Mark Harmon, who plays Gibbs, and others in the "NCIS" cast will help dedicate a statue of Tumilson and Hawkeye at Fossil and Prairie Park in Rockford this summer.

"We will be unveiling a life-size bronze statue of Jon and Hawkeye this summer in his hometown, and would like to personally invite Mark, and any of your cast members, to come and celebrate that special event with us," Tumilson's brother-in-law, Scott McMeekan, wrote on the "NCIS" blog.

Neither members of Tumilson's family nor representatives of CBS could be reached for comment.