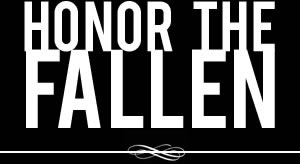 Honoring those who fought and died in Operation Enduring Freedom, Operation Iraqi Freedom and Operation New Dawn
Search Our Database
Navy Steelworker 3rd Class Eric L. Knott
Died September 4, 2004 Serving During Operation Iraqi Freedom
---
21, of Grand Island, Neb.; assigned to Naval Mobile Construction Battalion 4, Port Hueneme, Calif.; killed Sept. 4 when the area in which he was working was struck by enemy fire and he was struck by shrapnel in Fallujah, Iraq.
---
Nebraska sailor killed in weekend attack in Iraq
Associated Press
GRAND ISLAND, Neb. — It was like a scene from a movie for Randy Knott when he answered a knock at his door to hear that his son had been killed in Iraq.
"You see it in the movies, you hear about it, and then two soldiers come to your door. And you know they're not there to ask for directions," Knott said.
Petty Officer 3rd Class Eric Knott, 21, a member of the U.S. Navy and native of Grand Island, was killed Saturday morning in a bomb attack in Iraq, his family said.
The younger Knott was on the Navy's construction force and was apparently working on building a gate at the time of the attack, his father said.
"He was there to get an education in the construction industry," his father said, "and to help people."
Eric Knott did that by building structures like bridges, his father said.
Knott graduated from Grand Island Senior High in 2001 and, following the example of his oldest brother, William, joined the Navy. Another older brother, Tim, is in the Marine Corps Reserves and was recently called to active duty.
"It's their choice. There isn't a draft," Randy Knott said. "I just thank God there are people willing to do that."
Eric Knott was a steel worker. He was sent to Turkey and Iraq for eight months of duty last year. On Saturday, he was two weeks into his second tour in Iraq.
Lyle Knott said his grandson was eager to go back to duty after a month of leave about two months ago.
"He said it wasn't good (there) but he wanted to get back. He said they needed help," Lyle Knott said.
Randy Knott said Eric also talked about making a career out of the military. He had just been promoted and was overseeing a three-person unit.
Eric originally joined the Seabees because he hoped to gain skills in welding, building and other crafts that he could use outside the military, his father said.
Randy Knott said Eric wasn't a wild child but he did always have a lot of friends. He had been involved in baseball and soccer since he was little and enjoyed participating in school plays.
"He liked to sing. He liked to act. He was kind of a clown," Randy Knott said.
Friends, former teachers and neighbors have been steadily stopping by or telephoning the Knott home in Grand Island to offer their support and prayers.
Eric was well-known by neighbors as someone quick to help out, whether it was mowing lawns in the summer or shoveling snow in the winter, his father said.
"There wasn't anybody around here that he hasn't touched is some way," Randy Knott said.
In addition to his grandfather, father and two brothers, Eric Knott is survived by his mother, Vera Thorpe of Hastings; his stepmother, Teri Knott of Grand Island; and a grandmother, Arlene Knott.
---
Hundreds gather to pay last respects to fallen sailor
GRAND ISLAND, Neb. — Nearly 500 people gathered here Tuesday to pay tribute to a young Navy Seebee who they remembered for his infectious smile and a laugh that would carry through a crowd.
Steelworker 3rd Class Eric Knott was killed when his unit came under fire Sept. 4 during his second tour in Iraq.
Friends, family, former teachers, state senators and the governor gathered at Trinity Lutheran Church for Knott's funeral, remembering someone they described as a bright spot in sometimes dark times.
"Anytime I was having a bad day, he'd give me a big hug," said friend Hope Ruzicka. "I loved him like a brother."
Ruzicka said Knott's death is hitting a lot of people hard.
A 2001 graduate of Grand Island Senior High, Knott is the second of his classmates to die at war.
Fellow 21-year-old Pvt. Noah Lee Boye was killed in April when his Marine unit came under fire near Fallujah, Iraq.
"It is especially sad to lose two of our kids from the same class," said Knott's former principal Kent Mann.
Mann said Grand Islanders are learning that war has an expensive price tag.
Knott was buried in Westlawn Memorial Park with full military honors. His mother, Vera Thorpe of Hastings, was presented with an American flag. His father, Randy Knott of Grand Island, was given Knott's Purple Heart.
Tiffany Springsteel said Knott was proud to be serving in Iraq and that he knew he was doing what he was called to do.
The Rev. Ronald Benson's sermon at the funeral was one of hope, Benson telling the crowd that Knott's deep faith would carry him through even after his death.
Friends remembered Knott's laugh and sometimes goofy personality. They said he was a helpful person who didn't care what others thought about him.
After Tuesday's ceremony at Westlawn Cemetery, Jeremiah Goodwin-Jensen paused to think of his two fallen friends.
"(Knott) had a really big smile and a laugh you just wanted to be around," Goodwin-Jensen said. "It's hard to believe we're losing another one."
— Associated Press