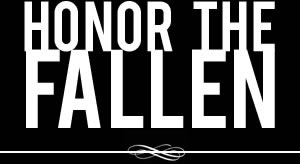 Honoring those who fought and died in Operation Enduring Freedom, Operation Iraqi Freedom and Operation New Dawn
Search Our Database
North Dakota Army National Guard Spc. Jon P. Fettig
Died July 22, 2003 Serving During Operation Iraqi Freedom
---
30, of Dickinson,N.D.; assigned to the 957th Engineer Company (V Corps), Bismarck, N.D.; died when the Heavy Expanded-Mobility Tactical Truck he was in was hit by a rocket-propelled grenade July 22 outside of Ramadi, Iraq.
---
Hometown, comrades remember fallen soldier
Associated Press
DICKINSON, N.D. — Hundreds of family members, friends and soldiers packed a church here to praise Jon Fettig as a hero who gave his life for his country.
Fettig, 30, an Army National Guard specialist, died in Iraq when attackers fired rocket-propelled grenades at a truck he was driving. Guard officials said Fettig was the first North Dakota Army National Guard soldier killed in battle since the Korean War.
Two rows of solemn-faced soldiers and military officers stood at attention on July 31 as Fettig's weeping family followed his casket into the Queen of Peace Catholic Church. Officials estimated more than 1,000 people were at the service.
Gov. John Hoeven and Maj. Gen. Mike Haugen, the commander of the North Dakota Army National Guard, presented awards to Fettig's family.
"There's no question Jon Fettig is a hero," Hoeven said before giving Cody Fettig her husband's North Dakota Legion of Merit award.
Fettig was part of a Dickinson-based engineering unit but volunteered to fill a vacancy in Bismarck's 957th Multi-Role Bridge Company. The Bismarck unit left for Kuwait in late April, the moved into Iraq.
"He made the ultimate sacrifice in defense of freedom," Hoeven said. "We are very, very proud and grateful to him."
Haugen presented Fettig's Purple Heart and Bronze Star medals to Cody Fettig and to Jon Fettig's parents, Larry and Shirley Fettig. He recalled meeting Fettig last summer when he visited Guard soldiers training in Canada.
"I've got to tell you, there was no more enthusiastic soldier, no one who loved what he was doing with the Army better than Jon," Haugen said. He began to weep as he read a Bible verse dedicated to Fettig.
"Jon was a great soldier," he said.
A display of school portraits, wedding photos and candid shots from Fettig's life greeted mourners Thursday. The images were joined by photos of a helmeted Fettig peeking out of an armored personnel carrier, and pictures of soldiers loading his casket onto a plane.
An armored personnel carrier led the funeral procession as it approached St. Joseph's Catholic Cemetery.
The crowd pushed close to watch six uniformed soldiers carry Fettig's flag-draped casket to the shady grave site. Larry, Shirley and Cody Fettig, wearing yellow ribbons and American flag pins, held hands as Guard soldiers fired a 21-gun salute.
A bugler played taps before the flag from Fettig's casket was folded and handed to Haugen, who presented it to Cody Fettig. After the service, she and Jon Fettig's parents stood quietly for a few moments over the vault, where a few people laid small American flags.
Haugen also spoke to a few members of the Dickinson unit in which Fettig served.
"I just told them they had some very good comrades-in-arms from this state," he said.
---
DICKINSON, N.D. — Photographs inside the National Guard Armory gym entrance here celebrate Jon Fettig's life.
North Dakota Army National Guard colleagues, family and friends gathered on July 29 for a prayer service for Fettig, 30, a Guard specialist from Dickinson who was killed in a rocket grenade attack in Iraq last week.
"I was given his dog tags," Fettig's wife, Cody, said. "They were given to me today. Makes me feel like I am closer to him. He sits right next to my heart, and he will stay there."
Fettig's father, Larry, said his son's death became more real when his body arrived home on the night of July 28.
"It was always a thought — maybe someone had made a mistake — a hope," he said.
"When he's gone, it feels like you can still write a letter and he's going to get it," said Fettig's sister, Tenille. "So having him here made it easier, but yet harder."
Jon Fettig was remembered as a hero with a "marvelous smile." Sgt. Wade Kadrmas said Fettig's smile was always there for friends and fellow soldiers.
Fettig's funeral was scheduled for July 31 at the Queen of Peace Catholic Church in Dickinson.
— Associated Press
---
Word spreading in Dickinson of slain soldier
DICKINSON, N.D. — News that a soldier from this city had been killed in an ambush in Iraq was slow to spread on the night of July 22, but some residents who were told were shaken.
"It's like closer to home than you think, and it could be somebody you know," said Gina Wariner, who was at Dickinson High School for a children's gymnastics performance.
Spc. Jon Fettig, 30, was killed July 22, on a road north of Baghdad.
Fettig, who had been a North Dakota National Guard member for about 11 years, served with a Dickinson-based engineering unit but had volunteered to fill a vacancy on the Bismarck-based 957th Multi-Role Bridge Company.
The 957th, which builds and maintains bridges and helps transport cargo, is one of two North Dakota Guard units deployed to Iraq. Soldiers have been in the Middle East since late April.
Sgt. Scott Decker, a National Guard recruiter in Dickinson who knew Fettig, said Fettig enjoyed serving in the military.
"He was a genuine soldier. He loved what he did," Decker said. "He was a quiet guy but always had a smile on his face. He was proud of what he did, being a soldier."
— Associated Press