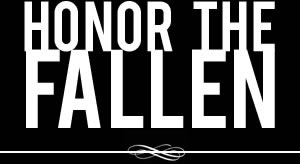 Honoring those who fought and died in Operation Enduring Freedom, Operation Iraqi Freedom and Operation New Dawn
Search Our Database
Sgt. First Class Allan E. Brown
Died December 6, 2016 Serving During Operation Freedom's Sentinel
---
died Dec. 6 at Walter Reed National Medical Center, Bethesda, Maryland, of injuries sustained from an improvised explosive device in Bagram, Afghanistan, that occurred on Nov. 12. Two other soldiers died in the incident: Sgt. John W. Perry and Pfc. Tyler R. Iubelt.
---
Soldier wounded in November suicide attack on Bagram Airfield dies
By Meghann Myers, Army Times
A 1st Cavalry Division soldier who was hospitalized since a Nov. 12 suicide bombing in Afghanistan has died from his wounds, the Defense Department announced Wednesday.
Sgt. 1st Class Allan E. Brown, a 46-year-old Maryland native, died at Walter Reed National Medical Center on Tuesday, the release said.
Brown, who was assigned to Headquarters and Headquarters Company, 1st Special Troops Battalion, 1st Sustainment Brigade, 1st Cavalry Division, is the third soldier to die as a result of the attack.
Sgt. John Perry, 30, and Pfc. Tyler Iubelt, 20, died Nov. 12 of their wounds.
Two American contractors also were killed in the attack, and 15 American troops and one Polish soldier were wounded.
The incident happened around 5:30 a.m. Nov. 12 on Bagram Airfield. The attack was carried out by an apparent suicide bomber, officials said. The Taliban later claimed responsibility for the attack, with a spokesman for the insurgent group claiming the attack was planned for four months.
Brown joined the Army in March 2004 as a senior data systems integrator, according to information released  by officials at Fort Hood, Texas, where the 1st Cavalry Division is based. He was assigned to the division's 1st Sustainment Brigade since July 2012.
Brown deployed three times to Iraq for yearlong tours — in 2006, 2008 and 2010. He also previously deployed to Afghanistan, from July to September 2014. He deployed for this most recent deployment in September.
Brown's awards include five Army Commendation Medals, two Army Achievement Medals, the Afghanistan Campaign Medal with campaign star, the Iraqi Campaign Medal with four campaign stars, and the Korean Defense Service Medal.
The Fort Hood, Texas-based soldiers had been in Afghanistan since September supporting Operation Freedom's Sentinel, which replaced Operation Enduring Freedom following the end of U.S.-led combat operations in Afghanistan.