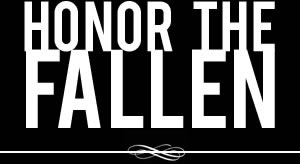 Honoring those who fought and died in Operation Enduring Freedom, Operation Iraqi Freedom and Operation New Dawn
Search Our Database
Sgt. Joshua P. Rodgers
Died April 27, 2017 Serving During Operation Freedom's Sentinel
---
Sgt. Joshua P. Rodgers, 22, of Bloomington, Illinois, died April 27, 2017, in Nangarhar Province, Afghanistan, as a result of small arms fire while engaged in dismounted operations. He was assigned to 3rd Battalion, 75th Ranger Regiment, Fort Benning, Georgia.
---
WASHINGTON — U.S. officials are investigating whether the two Army Rangers killed this week battling Islamic State loyalists in Afghanistan were victims of a friendly fire incident, the Pentagon said Friday.

Sgt. Joshua Rodgers, 22, and Sgt. Cameron Thomas, 23, were hit by small-arms fire during a high-stakes raid on the headquarters of Abdul Hasib, whom U.S. officials identified as ISIS Khorasan's emir. The hellish, hours-long firefight occurred in Achin, a restive district along the Pakistan border where in recent weeks American and Afghan forces have dramatically escalated their campaign to crush the terror group.

"This was a dangerous mission. We knew this going in," said Navy Capt. Jeff Davis, a Pentagon spokesman. "This was the leader of ISIS in Afghanistan. We knew he would be heavily protected."
Comprising approximately 100 Army Rangers and Afghan commandos, the raid force was flown into the Mohmand Valley around 10:30 p.m. Wednesday, according to accounts provided by U.S. officials in the Pentagon and in Kabul. Within minutes, a close-quarters gun battle ensued, with the Americans and Afghans taking heavy fire from multiple compounds and "well-prepared fighting positions," officials said.

A variety of American attack aircraft — including AC-130 gunships, Apache helicopters, F-16 fighters and drones — were called in to defend the team, Davis said. By 3:30 a.m. Thursday, more than three dozen ISIS operatives were dead, including an unspecified number of ISIS-K leaders. It's unclear whether Hasib, the emir, was among them. Officials are working to determine his fate, Davis added.

The military's investigation aims to learn whether Rodgers and Thomas were killed by errant Afghan or American gunfire, officials said. But several soldiers who fought in the battle vehemently dispute that's what happened, according to Task & Purpose. More than a dozen witnesses contacted the news site claiming their comrades were gunned down by ISIS militants.
A third soldier, whom U.S. officials have not identified, sustained a minor head wound during the raid but left the battlefield under his own power.

The soldiers' remains arrived at the Air Force Port Mortuary in Dover, Delaware, on Friday afternoon.
Rodgers was a team leader with C Company, 3rd Battalion, 75th Ranger Regiment, out of Fort Benning, Georgia. He was on his third deployment to Afghanistan, according to an Army bio. The Normal, Illinois, native enlisted in 2013. Following infantry school, airborne school and Ranger selection, he joined his unit in May 2014.

Thomas was an anti-armor specialist in 3rd Battalion's D Company. He enlisted in early 2012 and also moved straight from basic training to the Ranger Regiment.

"Fighting alongside their Afghan partners, Josh and Cameron proved themselves willing to go into danger and impose a brutal cost on enemies in their path," Defense Secretary Jim Mattis said in a written statement released Friday. "They carried out their operation against ISIS-K in Afghanistan before making the ultimate sacrifice to defend our nation and our freedoms. Our nation owes them an irredeemable debt, and we give our deepest condolences to their families."
Rodgers and Thomas are the second and third special operations soldiers killed in Achin this month. The first was Staff Sgt. Mark De Alencar, who died during a battle with ISIS-K on April 10.

ISIS Khorasan is an affiliate of the Islamic State's core network in Syria and Iraq. It receives tactical advice and some financial support from outside Afghanistan, but U.S. officials have so far not observed an influx of fighters from either country. An estimated 400 to 700 fighters are active throughout Nangarhar and Kunar provinces, officials said.  

Hoping to flush ISIS from its stronghold, American and Afghan forces launched Operation Hamza in early March. Apart from regular ground battles, the U.S. launched a massive airstrike on an ISIS tunnel complex in mid-April. The attack left upwards of 100 militants dead, according to local Afghan estimates.

This intensified push against ISIS comes as the Taliban steps up its activity targeting U.S. and Afghan forces elsewhere in the country. The top American commander there, Army Gen. John Nicholson, has requested thousands of additional troops, but it's unclear whether the Trump administration agrees that's the best path forward in the 15-year war.

Meghann Myers is a staff writer for Army Times. On Twitter: @MeghannReports. Andrew deGrandpre is Military Times' senior editor and Pentagon bureau chief. On Twitter: @adegrandpre. With additional reporting by Military Times staff writer Shawn Snow. On Twitter: @SnowSox184.