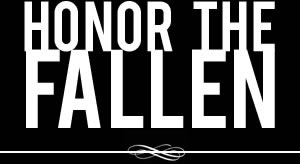 Honoring those who fought and died in Operation Enduring Freedom, Operation Iraqi Freedom and Operation New Dawn
Search Our Database
Army Spc. Phillip L. Witkowski
Died May 1, 2004 Serving During Operation Enduring Freedom
---
24, of Fredonia, N.Y.; assigned to 7th Field Artillery, 25th Infantry Division (Light), Schofield Barracks, Hawaii; died May 1, 2004, in Homberg, Germany, from non-combat-related injuries sustained on April 30, 2004, in Kandahar, Afghanistan.
---
Schofield soldier killed in Afghanistan
Associated Press
DUNKIRK, N.Y. — A 24-year-old Hawaii-based soldier serving in Afghanistan died from wounds he suffered when his weapon fired accidentally, U.S. military officials said.
Spc. Philip Witkowski, a 1998 graduate of Fredonia High School here in upstate New York, died May 1 from an abdominal injury he suffered the night before in Kandahar. He had been in Afghanistan for only a week.
Witkowski was undergoing emergency surgery in a German hospital when he died. He was assigned to the Army's 7th Field Artillery, 25th Infantry Division in Honolulu.
An Army cook, family members described Witkowski as a jovial man who could put smiles on the faces of his school teachers, family and friends. His mother called him the Pied Piper.
Witkowski's death "was kind of like a punch in the stomach to the teachers who had him in class," Fredonia High School Principal Todd Crandall said. "He was a truly special young man."
Witkowski, his wife, Tina, and their two young sons, Kaleb, 3, and Kyle, 2 months, lived in Gig Harbor, Wash. They came back to Dunkirk last month to visit with family before going overseas.
During his visit he gave his family no hint that he was heading into a dangerous area.
"To tell you the truth, I don't think he wanted us to think it was a big deal," his older brother, Christopher Witkowski, said Monday. "He didn't show any fear. He was happy and proud to serve the Army over there."
Witkowski enlisted in August 1998, two months after his high school graduation. He worked as an Army cook, first at Fort Lewis, Wash., then at Schofield Barracks, where he was sent in February 2003, according to Army records.
---
Soldier killed in Afghanistan accident remembered
AMHERST, N.Y. — Two days before Sgt. Philip L. Witkowski was mortally wounded in Afghanistan, he called his mother to tell her he was in Afghanistan and not to worry.
Marleen Brutcher wasn't at her Buffalo home, but Witkowski said, "I love you," on Brutcher's voicemail. It was the last time he spoke to his mother.
About 200 people gathered to mourn the 24-year-old in St. Stephens-Bethlehem United Church of Christ in Amherst on Saturday. Witkowski died May 1 while undergoing abdominal surgery in Germany.
Another soldier had asked Witkowski to help with a gun that malfunctioned. The weapon, which supposedly had been repaired, needed to be mounted on top of a Humvee before the squad could patrol.
"In a strange confluence, a perfect storm of defective government equipment, flawed procedures and fate, this loaded weapon that shouldn't have been loaded at the time let out by itself a three-round burst as Philip was steadying it," the soldier's uncle John Witkowski said. "And that is how it happened and why we are here today."
Philip Witkowksi joined the Army after graduating in 1998 from high school and advanced from cook to gunner.
His wife, Tina, and their two sons, Kaleb and Kyle, live in Washington state, where Witkowski was buried last week in a military cemetery.
On Saturday, an Army honor guard presented Philip Witkowski's mother with an American flag and played "Taps".
Amherst is 7 miles northeast of Buffalo.
— Associated Press