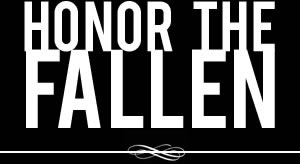 Honoring those who fought and died in Operation Enduring Freedom, Operation Iraqi Freedom and Operation New Dawn
Search Our Database
Spc. Robert William Jones
Died January 6, 2018 Serving During NATO Kosovo Force
---
21, of Vail, Arizona, died Jan. 6, 2018, at Camp Bondsteel, Kosovo. The cause of death was under investigation. Jones was a military police working dog handler assigned to the 131st Military Working Dog Detachment, 709th Military Police Battalion, 18th Military Police Brigade. Jones' award and decorations include the Army Commendation Medal, National Defense Service Medal, Noncommissioned Officer Professional Development Robbon, Army Service Ribbon, Army Overseas Service Ribbon, NATO Medal (Kosovo) and German Marksmanship Badge.
------
The U.S. military says an Army soldier serving in the NATO force in Kosovo has died. It says the death is under investigation.
U.S. Army Europe said Spc. Robert W. Jones of Vail, Arizona died at the Camp Bondsteel base in Kosovo on Saturday. It gave no further details.
In the statement Tuesday, the Army said the 21-year-old Jones was a military police working dog handler who joined up in August 2015 and was assigned to the 18th Military Police Brigade in April 2016.
https://www.armytimes.com/news/your-army/2018/01/09/us-army-soldier-dies-at-base-in-kosovo/