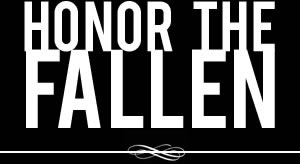 Honoring those who fought and died in Operation Enduring Freedom, Operation Iraqi Freedom and Operation New Dawn
Search Our Database
Special Warfare Operator 1st Class Charles H. Keating IV
Died May 3, 2016 Serving During Operation Inherent Resolve
---
Special Warfare Operator 1st Class Charles H. Keating IV, 31, of San Diego, California, died May 3 in Tall Usquf, Iraq, of combat related causes. He was assigned to a West Coast-based Navy SEAL Team.
---
Star athlete. Role model to his younger Navy SEAL brother. A runner known for wearing an American flag bandana. A fearless combat veteran who brought Harry Potter books on a mission.
These are the things a former teammate remembers most about Special Warfare Operator 1st Class (SEAL) Charlie Keating, who was killed Tuesday in Iraq by ISIS gunfire.
"That was the epitome of Chuck," former Special Warfare Operator 1st Class (SEAL) Eli Crane recalled. "He was so comfortable in his own skin. He was a Navy SEAL out on a [special reconnaissance] mission reading Harry Potter. Could that book be any less camouflage?"
Keating, 31, was killed by near Irbil, Iraq, on a quick-response force mission to aid American troops under attack, becoming the third American service member to die fighting the Islamic State group.
Family and friends gathered together in San Diego on Wednesday to begin sorting through the aftermath of Keating's death, who leaves a fiance. One of them was Crane, who drove out from his Arizona home on Tuesday night to offer his condolences.
Crane met the late SEAL in 2008, when Keating checked into SEAL Team 3 at Naval Amphibious Base Coronado, California. The last step in earning a SEAL's golden Budweiser warfare pin is induction into a team, which can be a rough couple of years, Crane said.
"Chuck was so impressive and so contagious that we all just immediately loved him," Crane said in a phone interview Wednesday.
The self-possessed 23 year old made an impression on everyone who worked with him with his athletic prowess, his work ethic and his sense of humor.
"He's like a lovable dork, but he's just so awesome that he can pull it off," Crane said.
A track and swimming athlete whose father was an Olympian, Keating came into the teams running a four-minute mile, and with an unusual sense of self for someone that young.
"If he made a mistake, he would take ownership of it, and you don't usually see that maturity level in a young SEAL," Crane said. "I tried to become a Navy SEAL at 22 years old and I failed. I got sent out to the fleet for two years, and here's Chuck just crushing it — having everybody's respect, Harry Potter book and all."
Keating left Indiana University after two years to enlist, following in the footsteps of his grandfather and great-grandfather. But though he came from a well-to-do family, notorious for theirinvolvement in a 1980s banking scandal, Crane knew a different side of his history.
"When things went sideways for his family, and the rest of his family got into trouble, things weren't so hunky-dory," he said. "From conversations with him, it sounded like Chuck had to take on a lot of responsibility and take over as the man of the house."
Keating deployed twice to Iraq and once to Afghanistan, assignments for which he received the Bronze Star Medal with combat 'V' and the Combat Action Ribbon, according to the Navy.
And as an operator, he was relentless.
"When all my buddies came back from their deployment in 2012, I heard a lot stories about Chuck's heroism and how he constantly stuck his neck out in the line of fire to protect his teammates," Crane said.
According to reports, he was putting himself in harm's way until the end.
After Crane left the Navy in 2014, the two stayed in contact. Keating showed his support when Crane and his wife Jen appeared on TV that year to promote a product they'd created, a bottle opener modeled after a .50 caliber round, called the Bottle Breacher.
"My wife and I went on Shark Tank in 2014 and he reached out to me and let us know that he was really proud of us," he said.
Crane last spoke to Keating a little over a month ago, he said, when Keating sent out an invitation to his wedding.
"He was kind of like a little brother to me, and I don't mean that in a disrespectful way," he said. "Matter of fact, I look up to Chuck in a lot of things. I really felt obligated to take Chuck under my wing and teach him the very little that I knew."
"We really lost an amazing human being," he added.
Crane expressed his disappointment in much of the early media coverage of Keating, with headlines describing him as the grandson of disgraced banker Charles Keating Jr.
"I think that's just absolutely despicable," he said.
Keating's younger brother followed him to the SEALs, Crane confirmed.
'Amazing human being'
To the people who worked with him, Crane said, he was the epitome of a warrior.
"I don't think I've ever seen Chuck afraid of anything, and that's a pretty big compliment, especially considering the circumstances that we get thrust into," he said.
And he was passionately patriotic, wearing his flag bandana around town.
"I joined the Navy the week after 9/11, like many who have taken up the job — guys who love this country so much and they're sick and tired of seeing our way of life and our country threatened and they want to do something about it," Crane said. "And Chuck was the exact same way."