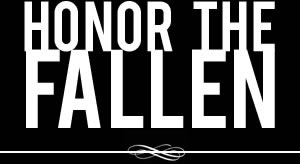 Honoring those who fought and died in Operation Enduring Freedom, Operation Iraqi Freedom and Operation New Dawn
Search Our Database
Staff Sgt Louis F. Cardin
Died March 19, 2016 Serving During Operation Iraqi Freedom
---
The Marine Corps has identified the North Carolina-based artilleryman killed in Saturday?s indirect fire attack in northern Iraq.
Staff Sgt. Louis F. Cardin, a 27-year-old field artilleryman with Battalion Landing Team, 2nd Battalion, 6th Marines, was killed at about 9 a.m. Saturday when Islamic State group militants launched a rocket attack on a coalition base in Makhmur. Eight other Marines were injured in the attack on the newly established base, which is roughly 60 miles outside of Mosul.
Cardin was deployed with the 26th Marine Expeditionary Unit, which sent a detachment of Marines to Makhmur to guard the base. The Marines were supporting Operation Inherent Resolve, the U.S. military's campaign against ISIS.