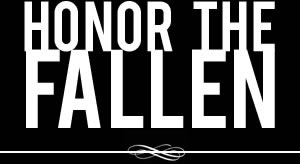 Honoring those who fought and died in Operation Enduring Freedom, Operation Iraqi Freedom and Operation New Dawn
Search Our Database
Staff Sgt. Matthew C. Lewellen
Died November 4, 2016 Serving During Operation Inherent Resolve
---
27, of Lawrence, Kansas; assigned to the 5th Special Forces Group (Airborne), Fort Campbell, Kentucky; died in Jafr, Jordan, of wounds sustained when his convoy came under fire entering a Jordanian military base.
---
The three service members killed Friday in Jordan were Green Berets from 5th Special Forces Group, the Army announced Sunday.

The Fort Campbell, Kentucky-based soldiers — Staff Sgt. Matthew Lewellen, Staff Sgt. Kevin McEnroe and Staff Sgt. James Moriarty — died Friday after they reportedly came under fire while entering a Jordanian military base. The incident is still under investigation.

The three soldiers had almost 20 years of service between them.

Lewellen, 27, of Kirksville, Missouri, had more than six years of service. 
His awards and decorations include the Bronze Star Medal, the Army Commendation Medal, the Afghanistan Campaign Medal, the Overseas Service Ribbon and the NATO Medal.

Lewellen, the second son of three children and husband to Renee Laque, was a standout high school athlete who was enrolled at the University of Kansas when he decided to serve his country, his family said in a statement.

He joined the Army in February 2010, graduating from Special Forces training in November 2012. After a 2014 deployment to Afghanistan, Lewellen was on his second deployment to Jordan when he was killed, according to his family.

"Matt was a born leader, a true American," his parents said, according to the statement. "He wanted to be a soldier since third grade, and he was doing what he loved to do."

Lewellen, who was known for his sense of humor, "was proud to serve his country, and he loved the men and women with whom he served," his family said.

Services for Lewellen will take place in his hometown of Kirksville. He will be buried at Missouri Veterans Cemetery in Jacksonville, Missouri, his family said. The family also asked, in lieu of flowers, that donations be made in Lewellen's name to nonprofit organizations that serve military families.
McEnroe, 30, of Tuscon, Arizona, had more than eight years of service. This was his third overseas tour.

His awards include the Army Commendation Medal, the Army Achievement Medal, the Afghanistan Campaign Medal, and the Army Service Ribbon.

Moriarty, 27, of Kerrville, Texas, had more than five years of service. This was his second overseas tour.

His awards include the Good Conduct Medal, National Defense Service Medal, and the Army Service Ribbon.
The Associated Press, citing a family spokesman, reported that Moriarty grew up in Houston and earned a bachelor's degree in economics from the University of Texas. The spokesman also said the soldier's family is heartbroken, and they are planning a memorial service in a week or two.

There were conflicting reports after the Friday shooting, as officials first thought one or two service members were killed. The number later was revised to three.

While it's not immediately clear what prompted the shooting, Jordanian military officials have said the shots were fired as a car carrying the Americans tried to enter the al-Jafr base near the southern Jordanian town of Mann. A Jordanian officer also was wounded.

The U.S. soldiers were in Jordan on a training mission, officials said. The U.S. military typically maintains about 2,000 U.S. forces on the ground in Jordan to support training with the Jordanian military and operations against the Islamic State in neighboring Iraq and Syria.
The deaths of the three soldiers marked a deadly week for the Army's elite Special Forces, who have been relied upon heavily in Iraq, Afghanistan and other hot spots around the world. They also were the latest in a series of casualties reported from the U.S. Central Command region.

On Oct. 19 in Afghanistan, Sgt. Douglas Riney, 26, died in a shooting attack at Camp Morehead, an ammunition supply point outside Kabul. Also killed was Michael Sauro, an Army civilian.

The shooter was reportedly wearing an Afghan army uniform.

On Oct. 20, Navy Chief Petty Officer Jason Finan, 34, was killed in Iraq during operations near Mosul.

Finan was with Kurdish forces when his unit came under attack. Finan was moving to a better position when his vehicle struck an improvised explosive device, U.S. officials said.
And on Nov. 3 in Afghanistan, Capt. Andrew Byers and Sgt. 1st Class Ryan Gloyer, Special Forces soldiers from 10th Special Forces Group, were killed in a firefight with the Taliban in Kunduz province.

Military Times senior reporter Andrew Tilghman and the Associated Press contributed to this report.