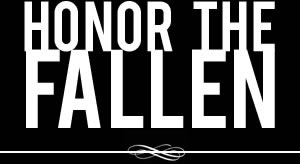 Honoring those who fought and died in Operation Enduring Freedom, Operation Iraqi Freedom and Operation New Dawn
Search Our Database
Staff Sgt. Matthew V. Thompson
Died August 23, 2016 Serving During Operation Freedom's Sentinel
---
Staff Sgt. Matthew V. Thompson
Died August 23, 2016, Serving Operation Freedom's Sentinel
Staff Sgt. Matthew V. Thompson, of Irvine, California, died Aug 23 in Helmand Province, Afghanistan, of injuries caused by an improvised explosive device that detonated near his patrol while conducting dismounted operations. Thompson, 28, was assigned to 3rd Battalion, 1st Special Forces Group (Airborne), Joint Base Lewis-McChord, Washington.
-----
Soldier killed in Afghanistan IED blast spoke to wife 2 nights earlier
The Special Forces soldier who was killed in Afghanistan on Tuesday spoke to his wife Sunday night and she knew he was about to go on a dangerous mission, according to an Associated Press report.
Staff Sgt. Matthew V. Thompson, 28, of Irvine, California, died of wounds after an improvised explosive device exploded while his unit was on a foot patrol in Helmand province, Afghanistan, Army officials said. He was from Joint Base Lewis-McChord in Washington, the Army announced Wednesday. Thompson's family lives near Milwaukee where he graduated from high school in 2006.
His wife, Rachel Thompson, told WTMJ-TV that she and her husband met at Concordia University in Irvine, California, and married five years ago, the AP reported. She said she talked to him Sunday night and knew that he was about to go on a dangerous mission. Thompson said her husband told her he loved her and that everything would be OK.
The attack occurred in Lashkar Gah, the capital of Helmand province, which has experienced growing violence in recent weeks as resurgent Taliban forces have reclaimed large swaths of territory previously secured by U.S. personnel. One Afghan official recently said the district was on the verge of being overrun.
"On behalf of the men and women of U.S. Central Command, I extend our sincere condolences to the family, friends and Sgt. Thompson's fellow service members, as well as gratitude for his selfless and honorable service to our Nation," Army Gen. Joseph  Votel, U.S. Central Command commander, said in a statement Wednesday.
The IED also wounded another U.S. soldier as well as six Afghan troops.On Monday, U.S. military officials announced that 100 American troops were being sent to Lashkar Gah to back up Afghan forces. Afghan officials have indicated that 80 percent of Helmand province is back under Taliban control.
Tuesday's improvised explosive attack occurred during a joint U.S.-Afghan patrol, officials said. The mission was part of NATO's broad "train, advise and assist" activities. The unit struck by the roadside bomb was not a part of the additional 100 troops deployed Monday.  
An investigation in underway, NATO said.
Thompson was the second U.S. combat death in Afghanistan this year. An Army Green Beret, Sgt. 1st Class Matthew McClintock, was killed in Helmand in January.
There are about 700 U.S. troops in Helmand. They are based at Camp Shorab, formerly known as Camp Bastion, which is connected to the facility formerly known as Camp Leatherneck. The troops are conducting a train, advise and assist mission with an Afghan Army Corps headquarters and an Afghan Police Zone headquarters.
There are approximately 10,000 American troops deployed to Afghanistan, though that number will fall to 8,400 by the end of this year as part of President Obama's withdrawal plan. U.S. troops are focused on two missions: training and assisting the Afghan army, and counterterrorism.