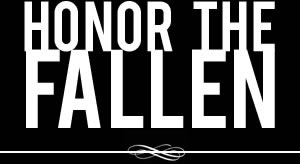 Honoring those who fought and died in Operation Enduring Freedom, Operation Iraqi Freedom and Operation New Dawn
Search Our Database
Wisconsin Army National Guard Spc. Michelle M. Witmer
Died April 9, 2004 Serving During Operation Iraqi Freedom
---
20, of New Berlin, Wis.; assigned to the Army National Guard's 32nd Military Police Company, Milwaukee, Wis.; killed April 9 during an attack by small-arms fire and an improvised explosive device in Baghdad.
---
Hundreds turn out to remember slain soldier
By Carrie Antlfinger
Associated Press
BROOKFIELD, Wis. — Michelle Witmer told her two sisters when she was 10 years old that she wanted to be a hero.
"She was a hero when she died," her identical twin, Charity, told more than 600 people Wednesday night at a memorial service for the 20-year-old, who died Friday in Iraq where all three sisters served with the National Guard.
Charity Witmer told the mourners that Michelle had told her and their older sister Charity as they talked about what they wanted to be when they grew up: "Seriously, I could push someone off a bridge and save them."
That brought chuckles from the crowd.
But tears quickly followed for many when Charity added, "It wasn't by saving someone in a lake. She was a hero when she died."
Major Gen. Albert Wilkening, adjutant general of the Wisconsin National Guard, presented Witmer's family, of New Berlin, with a Purple Heart, a Bronze Star and the National Defense Service Medal.
Michelle's father and mother read from Michelle's e-mails.
She had sent one to many people, updating them on her life. She said she was working night shifts and rarely got a day off.
Her mother, Lori, told how just a year before, Michelle was a college student and her only worries were restocking the ramen noodles.
She read an e-mail that Michelle addressed to her father, with the subject line "Daddy," pondering how the last year had changed her perspective on life, culture, war and things worth dying for.
"She began to think of her many experiences ... and she preferred to think of them as spices that gave the story of her life a richer flavor."
Charity, who tried hard to hold back tears, described Michelle as a klutz who loved candy.
"Michelle was a loving, empathetic woman, more wonderful than words can describe," she said. "She loved the drama, she loved the cheese, she loved to tell stories."
She also said her sister was at peace when she died.
"One of the last times I saw Michelle she gave me a big hug and kiss and said I love you. It was a gift from God. She was at such a good place when she left this world."
Brig. Gen. Kerry Denson, commander of the Wisconsin National Guard, said Michelle was very proud of her contributions to the Iraqi freedom.
Two large photographs of Witmer, including one of Michelle dressed in fatigues, stood at the front of the auditorium at Elmbrook Church.
Witmer, a specialist with the 32nd Military Police Company, was the first Wisconsin National Guard soldier to die in military combat in 60 years. She was assigned to the U.S. Army military police, doing police work in Baghdad.
Her sister Rachel, 24, also served in the 32nd, which was sent overseas last May. Charity was sent to Iraq late last year as a medic with Company B of the Wisconsin Guard's 118th Medical Battalion.
The sisters were granted leave and returned home Monday. They were still deciding whether to return to Iraq.
Gov. Jim Doyle attended the memorial service and told the state deeply respects the service and sacrifice they have given.
"We will support you and your family in whatever the future may bring," he said.
Outside the church auditorium, scents of the large floral arrangements filled the air as mourners looked at collages of snapshots of Witmer and her family and friends.
The 2nd Platoon of her company sent an arrangement of flowers with a card that read: "Michelle, you're always one of us in our hearts and minds."
---
Wisconsin Guard members in Iraq mourn for slain comrade
Wisconsin National Guard members serving in Baghdad held each other and sobbed at a memorial service for a fellow soldier killed in an ambush last week.
Lee Sensenbrenner of The Capital Times in Madison, Wis., was in Baghdad and reported on Thursday's service at a compound near the Tigris River to honor Spc. Michelle Witmer, who served with the Guard's 32nd Military Police Company. The last time a Wisconsin Guard member was killed in combat was in World War II.
"People tell me that she did not die in vain, but I struggle with that concept," Spc. Shizuko Jackson of Milwaukee told hundreds of troops at the service. "She was just 20 years old and had so much to live for."
Jackson noted, "We will remember how much she loved the Iraqi children, the Iraqi people. Those who a lot of us view as the enemy, she helped."
The 32nd suddenly had its tour of duty extended for another four months shortly after Witmer died. The company has been in Iraq for nearly a year.
"She rescued our minds from the loneliness and solitude brought about by a deployment that at times seems like it will never end," said Sgt. Nora Prohaska, of Milwaukee.
Jackson, who is with the 32nd, spoke of how much Witmer loved her family, including her twin, Charity Witmer, who is a medic with another Guard unit, and her sister Rachel, 24, who is with the 32nd.
"We're all scared about this extension. We're all hurt and angry and tired. Michelle would feel the exact same way," Jackson said. "But I feel good when I think of her watching over and protecting us, being with us until we're all safe at home."
Capt. Scott Southworth, the company commander, said he hopes Rachel chooses not to return to Iraq. She and Charity are currently on leave to be at home with their family in New Berlin. They have not said whether they will return.
"From my perspective as a commander, I hope they choose to stay home with their family. They need to stay home. They don't need this."
Southworth, a University of Wisconsin Law School graduate from Juneau County, said their choice is not whether they will continue their mission. He said the military depends on the families of soldiers, and that there are two missions — one for the 32nd to police Iraq, and the other to help heal the Witmers.
"We can do our mission," he said. "No one else can do the mission with their family. If I could order them to stay home, I would."
Medics who Charity Witmer served with crossed Baghdad to attend the ceremony, held poolside at a former resort of Saddam Hussein's Baath Party.
At the close of the ceremony, all the troops who had gathered stood in line to hug Jackson, Prohaska, Southworth and other close friends of Witmer.
Jackson said Witmer was "a friend to everyone," someone who rarely asked for help and strove to improve herself.
"For some reason, I'm still waiting for her to come back, waiting for her to burst into our room with a huge smile on her face and maybe trip over something on the way in. ... I miss her. I miss my Witmer."
Witmer was buried Friday in Wood National Cemetery in Milwaukee.
— Associated Press
---
Family loses one of three sisters serving in Iraq
Rachel and Charity Witmer brought their sister's body back from a combat zone on April 12. If their father has anything to say about it, they won't be returning.
As John Witmer and his wife, Lori, of New Berlin, Wis., planned for their daughter's funeral this week, he pleaded with the military to relieve her two sisters, who also serve with the Army in Iraq.
Spc. Michelle Witmer, 20, Charity's twin, died April 9 when insurgents in Baghdad attacked her Humvee. Her sisters can request reassignment under a Defense Department policy that says if a soldier is killed in a hostile zone, other family members serving there can request a transfer. But their parents can't ask for them.
John Witmer told the Associated Press that his daughters want a week to think about making the request. He has asked Wisconsin congressmen to petition the Pentagon for his family. But he acknowledged that the decision will be up to Rachel and Charity.
He said they would have to understand "how terribly we need to know they're not going back."
Witmer told NBC's "Today" that Michelle felt she had made a difference in Iraq. But, he told AP, "The sacrifice that this family's made can never be understood by someone who hasn't gone through it. It's a burden I can't bear. My family can't bear it."
The policy of separating family members was adopted in 1987, but its roots reach to World War II.
After the attack on Pearl Harbor, when three brothers were killed on the battleship Arizona, the Navy adopted a policy of discouraging siblings from serving on the same ship. But it wasn't enforced. In November 1942, five Iowa brothers named Sullivan, who insisted on serving together on the USS Juneau, were killed when the ship was sunk by a Japanese torpedo.
Michelle Witmer had served with the Wisconsin National Guard's 32nd Military Police Company in Milwaukee. Rachel, 24, serves in the same company, and Charity is a medic in a different battalion from Wisconsin.
"It's a no-brainer," said Mary Kay Kulla, 31, whose husband, Scott, 32, is an officer with Michelle's company. "Those girls shouldn't have to go back."
— Associated Press
---
Family hopes slain soldier's sisters can avoid more Iraq duty
NEW BERLIN, Wis. — With three daughters serving in Iraq, John and Lori Witmer had a family Web site with photos from Baghdad, notes to home and messages of encouragement.
"Keep praying! They're almost home!" a recent entry says.
But the top notice, dated April 11, carries the news the family dreaded for more than a year: "We regret to inform you that Michelle Witmer was killed in action April 9th ...."
Michelle, 20, a private with the 32nd Military Police Company of the Wisconsin National Guard, died when her Humvee was ambushed in Baghdad, making her the first woman in the Wisconsin Guard ever killed in combat.
Her family is appealing to military leaders to stop her two sisters from being sent back to their Guard units in Iraq after this week's funeral.
"I can't live another year like I've lived this one," John Witmer told The Associated Press. "The sacrifice that this family's made can never be understood by someone who hasn't gone through it. ... It's a burden I can't bear. My family can't bear it."
Michelle's 24-year-old sister, Rachel, is with the same military police unit, which was called up in March 2003 and sent overseas last May. It had been expected to prepare within days to leave Iraq, but the family learned that the unit's Iraq duty was extended 120 days.
Charity Witmer, Michelle's twin sister, was sent to Iraq late last year as a medic with Company B of the Wisconsin Guard's 118th Medical Battalion.
The surviving sisters were expected to return home on April 12, two days before Michelle's funeral. The Witmers also have two sons.
The family said state National Guard leaders agreed to take their appeal to the Pentagon to prevent Rachel and Charity from being sent back to Iraq. Relatives also were seeking help from Sen. Russ Feingold, D-Wis., and Rep. F. James Sensenbrenner Jr., R-Wis.
"We trust that those in charge of making such a decision will realize that we have already sacrificed enough and that our family must not be asked to bear such an impossible burden," a statement from the family said.
John Witmer, interviewed on April 11, said the family wants to bring the appeal to the attention of those who can make such decisions, "to make sure this doesn't get stuck somewhere."
He acknowledged the final decision of whether to return will be up to his daughters.
But he said they would have to understand "how terribly we need to know they're not going back."
Rachel had been scheduled to remain home after the funeral rather than being sent back to Iraq because her emergency leave was so close to the expected end of her unit's Iraq duty, he said.
She was already headed for home before news of the extension came, he said.
When Michelle was killed, she expected to have only five more days of patrol duty before preparing to leave Iraq, her father said.
"As I understand it, the patrol that Michelle was with was three Humvees on patrol, and they found themselves in the middle of a three-block-long ambush," Witmer said. "All hell broke loose and there was fire from every direction."
His daughter wore extensive protective gear, but the bullet "found an Achilles heel" and struck her, he said.
He said he had reservations about his daughters joining the military but felt at the time that duty with the National Guard would be relatively safe, especially with a military police unit.
"My daughters wanted the freedom of being able to call their shots with their education," he said. "They were using that to go to school."
The situation changed with the call-up for duty in Iraq, where military police with their broad range of training can be used for a variety of missions, including the patrols Michelle went on.
Asked on NBC's "Today" whether U.S. actions in Iraq were justified, Witmer said it was a difficult issue to sort out, but he recalled daughter Michelle's comments.
"She felt that she had made a difference in that culture and that there was a liberation that went on," he said. "She was also very concerned that if we had a knee-jerk reaction to some of these horrible things that were happening, that thousands of Iraqi people would suffer from a swift exit."
Jan Pretzel, the sisters' grandmother, told the Milwaukee Journal Sentinel that by February, Michelle had an inkling that her unit might soon ship out of Iraq because members were told to tell their families to stop shipping packages. An e-mail reflected her joy at the prospect of going home.
"This is a REALLY GOOD SIGN!!" she wrote. "The redeployment process (though it may be long) is finally beginning! There is finally a light at the end of the tunnel!"
Funeral services for Michelle were scheduled Wednesday at Elmbrook Church in Brookfield.
The family said that in lieu of flowers, contributions could be made to an orphanage in Baghdad operated by The Sister's of Charity, which made such an impression upon Michelle.
Michelle was the 16th Wisconsin soldier killed in Iraq.
— Associated Press
---
Wis. Guard plans memorial to soldier killed in Iraq
MADISON, Wis. — A memorial is planned to honor the first woman in the history of the Wisconsin National Guard to die in combat.
Spc. Michelle Witmer, 20, from New Berlin, was killed in Iraq last April.
The auditorium at Guard headquarters will be dedicated to Witmer and a life-size bronze bust of her will be placed in the lobby, said Lt. Col. Tim Donovan, spokesman for the Wisconsin Army National Guard, on Wednesday.
A planning committee is to select a sculptor soon.
No government money is to be used. About $25,000 for the memorial is to be raised through contributions.
Witmer was a member of the 32nd Military Police Company when she was killed in an ambush in Baghdad. Her twin sister and another sister also were serving with the Guard in Iraq at the time.
— Associated Press